Primaniacs has announced their line-up of Genshin Impact perfume / fragrances, with pre-orders now available through the online store. Primaniacs is known for creating these themed scents for other franchises, so it's no surprise that they're trying their hand for Genshin characters.
This set of Genshin perfume includes:
Aether / Sora
Lumine / Hotaru
Kaeya
Diluc
Klee
Mona
Each bottle is 30ml, and will set you back at 6600 yen each, inclusive of tax. The retailer's Ginza branch will be having a pre-sale period from 26 November 2021, with all other branches to stock them from 2 December 2021 onwards. You can check out the the choices of scents and the descriptions through their website here, naturally tailored to invoke the "feel" of the character. The bottles and packaging are likewise adorned with the associated character's illustrations. It doesn't appear that they have exclusive art – outside of the packaging themselves – for these products at this time.
Unfortunately for international fans, Primaniacs does not appear to ship outside of Japan, so you would have to utilize a proxy service. If the line-up proves successful, more characters are likely to get their turn. In fact, they may even branch out to matching shampoo and conditioner sets – Granblue Fantasy, for example – so hold on to your Mora!
UPDATE 17 JANUARY 2022, 17:06PM
The line has been updated to include Zhongli, Tartaglia, Ganyu, Keqing and Xiao, with reservations available. Much like the first set, these use their Japanese names, the difference more obvious with the Liyue characters. Pre-sales will be available at their Ginza outlet 18 March 2022, and their other branches 24 March.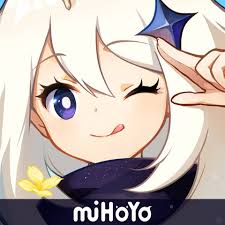 Genshin Impact
Android, iOS, PlayStation 4
Step into Teyvat, a vast world teeming with life and flowing with elemental energy. You and your sibling arrived here from another world. Separated by an unknown god, stripped of your powers, and cast into a deep slumber, you now awake to a world very different from when you first arrived.