How have you been experiencing Saviors of Uldum, Hearthstone's latest expansion? Get back in to Hearthstone soon, as the start of Tombs of Terror, Saviors of Uldum's Solo Adventure, will go live 17 September! The opening chapter will be FREE for everyone! Keen adventurers can also purchase the Tombs of Terror Deluxe Adventure Bundle today. Get bonus rewards for your passage through this adrenaline-pumping expedition!
Tombs of Terror follows up on The Dalaran Heist, the previous Solo Adventure. Join up with the League of Explorers as these heroic archaeologists move to defeat the foes within Uldum. They'll be able to acquire all-new hero specific signature treasures! Wield these story-rich artifacts to face the four deadly Plague Lords. These persistent bosses will require multiple runs to take down for good.
Nothing is too big for the League of Explorers! With full voice-acting, and customizable loadouts with unique Hero Powers and multiple deck options, brave the ruins with the first dual-class heroes!
Elise Starseeker, the Enlightened, will be packing a Priest's healing with a Druid's touch. Dino-tamer Brann Bronzebeard carries with him the fortitude of a Warrior and animal kinship of a Hunter. Sir Finley Mrrglton of the Sands has the valour of a Paladin while tapping on a Shaman's powers. Reno Jackson, Relicologist, has somehow gone Rogue and learnt Mage spells!
J. Allen Brack, president of Blizzard Entertainment, is looking forward for players to continuously explore Tombs of Terror. Try out all the decks, play with dual-class heroes and get all the signature treasures!
The Lost City of Tol'vir, Tombs of Terror's first chapter, will be free to all 17 September Pacific Time. Can Reno Jackson fight his way through the Plague Lord of Murlocs? Chapters 2, 3 and 4 will each feature another playable dual-class League of Explorers hero. They'll follow up one at a time each week after launch. After defeating the four Plague Lords, a final battle yet awaits…
Get the individual chapters of Tombs of Terror at 700 in-game gold each (or USD$6.99), or all at once at USD$14.99 for the launch bundle. The Tombs of Terror Deluxe Adventure Bundle will get you the full experience, a random Saviors of Uldum Legendary card and a League of Explorers-themed card back at USD$19.99.
Each chapter will earn players 3 Saviors of Uldum card packs and the final chapter, for 15 in total. Clearing four chapters gets you a golden Classic pack, and unique card backs for finishing the Adventure in normal and Heroic modes. Learn more about Tombs of Terror here.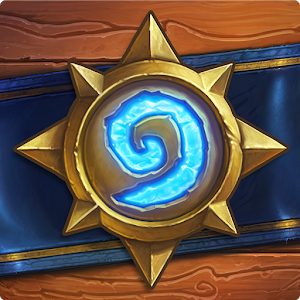 Hearthstone
Android, iOS, Microsoft Windows
The hit digital collectible card game from Blizzard Entertainment! All the colourful characters from the Warcraft universe show off their prowess in card form!
---
Check This Out Next
---