Fans of the Overwatch League have a lot to look forward to this October with the Grand Finals being broadcast live on YouTube. All-Stars events have also be announced for North America and Asia regions ahead of Grand Finals weekend.
The Overwatch League Grand Finals
The Grand Finals will see the top teams from North America and Asia duke it out in a double-elimination bracket. The finals will run from October 8-10 (Pacific time).
The bracket for the tournament can be seen below:
After the regional playoffs for North America on September 13, the top 2 teams will be flown to Asia to compete in the Grand Finals.
Blizzard says the players flown over will be given adequate time to quarantine and rest up, with measures in place in case travel becomes unsafe.
"If the league deems travel unsafe for players," Blizzard says, " The Grand Finals format will be altered such that the two finalists in each region will play an extended series and two regional champions will be crowned for the 2020 season".
The winners of Grand Finals will receive the following prizes:
2020 Champion: USD1.5 Million + Trophy
Runner-up: USD 750,000.
Third place:  USD 450,000.
Fourth Place:  USD 350,000
In the event of two regional champions, however, the two champions will get USD 1 million, with the two runners-up for each region getting USD 500, 000.
The Grand Finals will be watchable live on the Overwatch League YouTube Channel, as well as their website and app. League token drops will be available all weekend during the Grand Finals.
Hey Now, It's The All-Stars.
That's not all the Overwatch eSports scene has to offer, however. Blizzard has announced the addition of two All-Stars events with All-Stars Asia set for September 26th and All-Stars America on October 3rd.
Fans can vote for their favorite All-Star hopefuls via the website, with voting running until August 27th. They can select up to four players per role, per individual region. The top 18 with the most votes will then qualify for the All-Stars events.
Blizzard released the following list of events for the All-Stars games, saying more games may be added or substituted:
T-Mobile Talent Takedown — Broadcast talent play a 6v6 match in a 3-map set.
Widowmaker 1v1 Tournament — Top players compete in a 1v1 headshots-only format.
All-Star Game — Pros play a 6v6 match in a 3-map set
The All-Stars games will also be viewable on Youtube, the website, and app. League Token drops will also be available throughout the All-Stars event.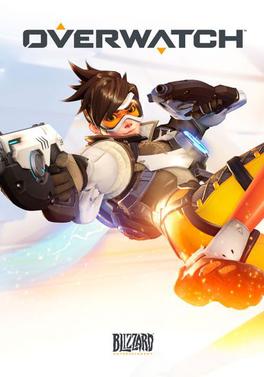 Overwatch
Microsoft Windows, Nintendo Switch, PlayStation 4, Xbox One
Blizzard's take on a team-based multiplayer first-person shooter! Featuring a whole cast of colourful characters, players fight in a variety of maps for victory.
---
Check This Out Next
---