Onmyoji, the anime-style strategy RPG in the world of Japanese mythology, will be celebrating the second anniversary of its international version's launch! The Netease Games-developed title has gotten much love and appreciation from players to become one of the best mobile strategy games out there. New Shikigami and in-game rewards will be available with the Onmyoji second anniversary summon event.
After the 26 February update, the Celebration Event will commence! It will last until 10 March 11:59 PM EST. This event will feature:
New SSR Shikigami Kidomaru will arrive in Heian-Kyo
Though born a demon, he does not hesitate to slay even his own kind. Wearing a mantle forged from the skin of his prey, demonstrating his might, even his name – literally meaning 'demon child perfection – alone is enough to strike fear into those souls dwelling in even the most notorious demonic lands.
Free SSR/SP as Log-in Reward
During the event, players who login to the game and complete the quest in the courtyard will get one free random SSR or SP shikigami.
2nd Anniversary Summon Event
Event details:
All SP/SSR shikigami summon rate up 2.5x. During the event, the chance of summoning SP/SSR Shikigami will be 2.5 times the normal rate. The summon rate will revert to the normal after successfully summoning 3 SP/SSR Shikigami.
Uncollected SP/SSR Shikigami. The first SP/SSR Shikigami summoned during the event is guaranteed to be a Shikigami the player has not previously owned.
SSR Kidomaru chance up. The summon chance rate for Kidomaru will increase the more a player summons!
Blessed Amulet chance up. Get a chance to summon a blessed amulet that can be used to select an SP/SSR of the player's choice!
Stage Rewards. During the event, players can receive stage rewards by summoning the required number of times.
Surprise from the Paperdoll
The Paperdoll has prepared a big surprise for all players. Free mystery amulets will appear as surprise rewards for all between 29 February 00:00 AM and 11:59 PM EST. Players can claim 10 mystery amulets simply by logging in to the game!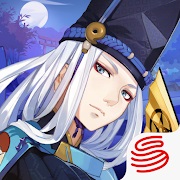 Onmyoji
Android, iOS
In a time when demons and humans coexisted… Evil spirits from the underworld have begun a quest for power, strength, and dominance. The balance between the two worlds is now in jeopardy. Fortunately, there's a group of gifted humans who can read the stars and draw amulets. They have the power to connect the two worlds, and even tame the spirits. They are willing to lay everything on the line to maintain peace and order between the two worlds. They are known as Onmyoji. The gate to this magical world of spirits and beauty will now open for you…