With the recent release for HD-2D remake of the classical RPG – Live A Live, we managed to get our hands of the Collector's Edition.
The collector's edition is packed with tons of super cool collectibles such as: A Live A Live themed Sling bag, A model kit for the Steel Titan, a board game set, an Art Booklet, the original soundtrack for the remake, a sticker pack, and last but not least the physical copy of the game.
Live A Live Sling Bag
The first on the list is the Live A Live themed sling bag. An overall clean and sleek design, the sling bag features the series' iconic colour scheme of red, white and black. Not only does the bag have the game's logo on the front but also on the part of the sling where you would rest the bag on your shoulders.
Fans can show off and easily rep their favourite game with this dripped out bag.
Board Game Set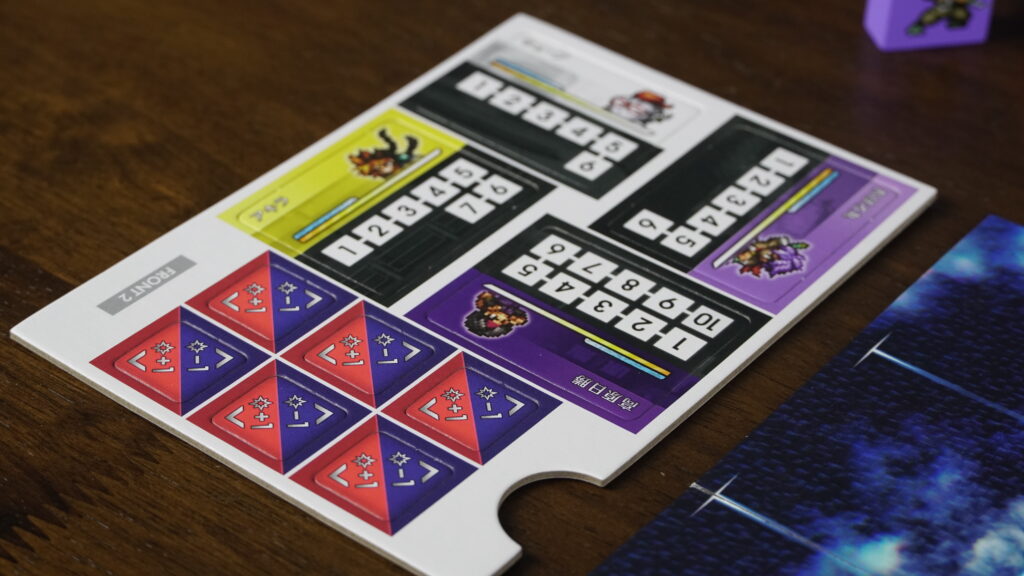 The board game set is probably my favourite item in the collector's edition. Not only does it look cool but the overall quality of each of the pieces feel top-notch.
To the board, the character tokens that feature each of character's in-game pixel sprite, and the event cards, all of them are really detailed. Although, my main gripe about this set is that the guide book is written in Japanese. One day I will learn the language, one day.
Steel Titan Model Kit
The Steel Titan from Live A Live makes its appearance as a model kit and honestly, I'm personally going to be really excited to spend my weekend building this bad boy. And judging by the tray of parts, the steel titan seems to have swapable hands as well as a sticker pack that resembles the in-game HP display.
Sticker Pack
The sticker pack that comes with the collector's edition for Live A Live features the eight characters, each from the eight different eras of the game where you get to play as. The sticker shows the character's portray art as well as their in-game sprite counterparts.
Art Booklet & Original Soundtrack Disks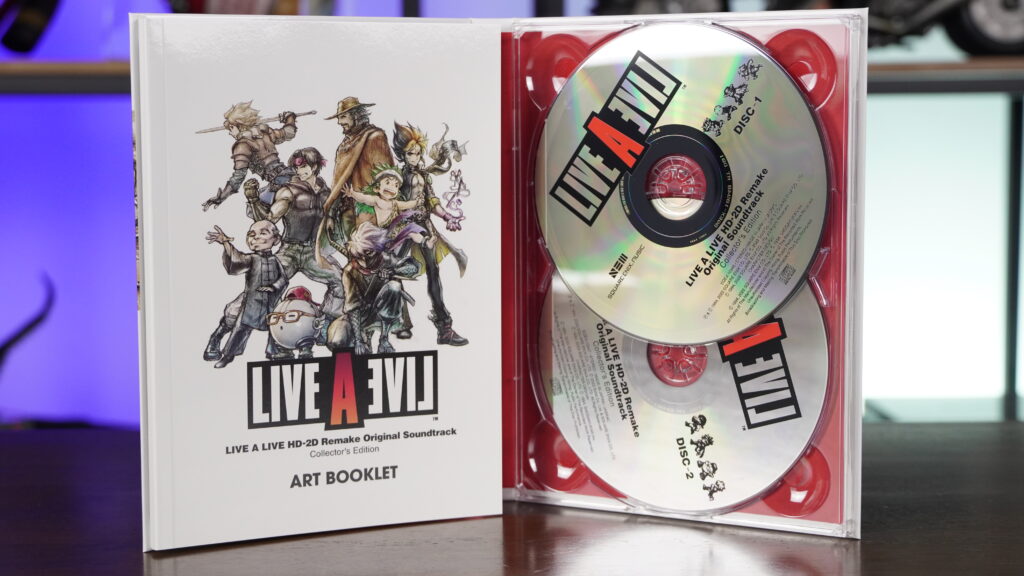 Fans can also get their hands on the game's art booklet which features some of the early concept art of some of the game's characters and environmental design. For someone who's personally into concept art, I absolutely love that they include that into the collector's edition. Not only that, but we also get 2 discs of the game's Original Soundtrack so that we get to relive some of the game's beautiful OST.
Live A Live Nintendo Switch Game
Last but not least, fans will also get the physical copy of the Nintendo Switch version of the game, which I will be really excited to play.
---
For more information on Live a Live, do check out Bandai Namco Entertainment Asia's official website here.
---
Check This Out Next
---