One of LEVEL Up KL 's biggest strengths has always been the access attendees get to industry veterans. We got to see this in full force during the Ubisoft panel Assassin's Creed: Building a Credible And Engaging World. The panel featured Ubisoft Lead Level Designer Rika Lim, who talked through the fundamentals of good level design using a game she worked on, Assassin's Creed Odyssey.
Rika Lim has worked with Ubisoft Singapore in level design since 2015, starting with the Victorian-themed Assassin's Creed Syndicate. She was also recently crowned Singapore's top 100 Women in Technology. 
Starting From The Very Beginning
"In order to create and design a good level, we have to start from the fundamentals and learn from the basics," she explains. "When you think about it, it's like planting a seed and making it grow".
She said this while explaining the three components of her session, where she discusses fundamentals, techniques, and iterations of level design.
For example, one of the fundamentals she talked about was the importance in building levels that guide a player, rather than hold their hands. While you can always make a pretty room, games are interactive in nature and it doesn't help if your player isn't sure where to go.
"We shouldn't provide too much as it will turn out to be us handholding the player safely through the level," she says. "And also, not too detailed as it may confuse the player as well and end up making them frustrated".
"You have to always make sure there's something to move [the player] forward", she says.
Rewarding The Players Who Try
She says you can do this more than just for direct progression, though. Rika showed us an example, where putting an enemy at the bottom of a spiraling stairway was a good way to signpost that you could use the game's aerial assassinations to bypass fall damage.
"It's sort of like a shortcut we can used to get from one location to the other as well", she says.
After covering these fundamentals, Rika also preached the importance of thoughtfulness in your design. She'd covered set dressing, to make sure that your level felt like it belonged in the world. However, she also said to be wary of overdoing it.
"Don't put things just for the sake of putting them there," she advised the audience. She says that rather than seeking out trying to make some glorious setpiece, this would be better for your game's level design.
"If they're well designed, they'll be more memorable", she says.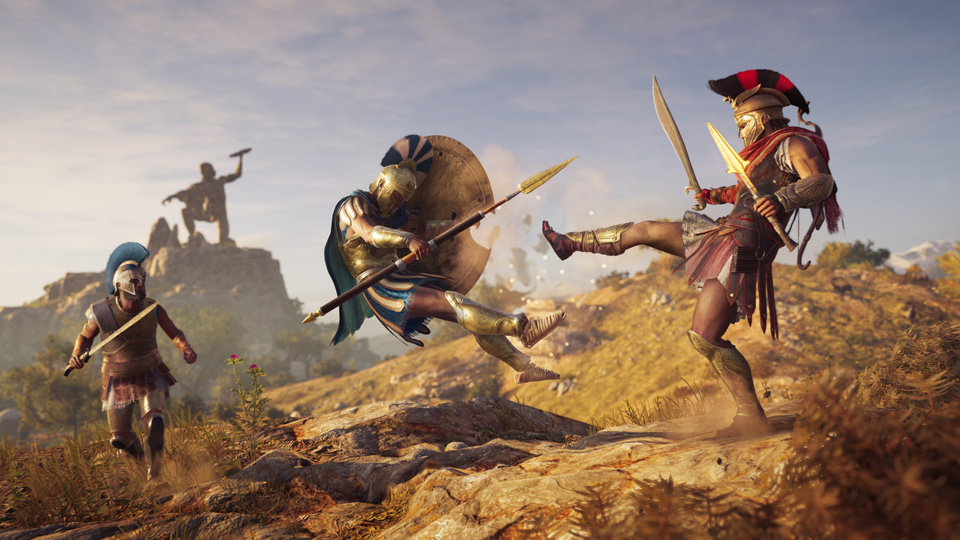 Don't Be Afraid To Break Your Baby
Before closing off the panel, she also gave some heartfelt advice about being too attached to your work.
"There's this thing where we consider our work like our baby," Rika says. "So it's understandable as you work and put in effort in making your level the best that it could be, you'll just sort of improve on top of what can already be done".
"Even if there's issues and all, you'll just keep trying to patch it and fix it.  But what if whatever you have actually done, is actually fun and engaging and works well with the player is conflicting with the direction, core pillars and even the tech features of the engine itself. So those are the times where you'll need to work out a balance and strike a solution", she says.
She then proceeded to describe an important lesson for any iterative process, that sometimes you just don't have the luxury to patch things up. She talked about the need to sometimes just start over from scratch, since you'd already know what works and what doesn't.
"I understand this process can be tiring for some people, but I feel like we should still be proud of what we have at the end of the day, even though the road is not as smooth as we thought it would be," she continues. "We learn from it and adapt from what we are learning to what we are doing, and it's our responsibility to improve our own workflow, and make it more efficient for ourselves".