miHoYo has added two Klee based plushies to their online store, based on the characters different bombs. They're available for preorder on the miHoYo TMall website.
Klee Bomb Jumpy Dumpty Keychain Plushies
Officially called Jumpy Dumpties, these plushies are based on the bomb thrown by Klee when you use her in the game. They measure 9x12cm, and even come with a keychain so you can clip them to your bag.
They even come with up to three different expressions, however you won't be able to select which of them you'll get as the website lists them as being a blind box situation.
The Jumpy Dumptie plushies will cost 38 Yuan (RM24.62) and are available now for preorder, being set to ship in late September.
Klee Big Bomb Plushie
Of course, that wasn't the only Klee themed set of plushies on sale. miHoYo also added the big bomb, which is sold separately.
This plushie measures 38 x 42cm, and will cost 189 Yuan (RM122.47). Unlike the others, this one doesn't include a keychain due to its larger size, and will ship some time in October instead.
This isn't the first time miHoYo has released merchandise based on Klee. Klee was the first Genshin Impact character to get a figure, with a statue released earlier this year. Since then, Genshin Impact has released more scale figures, such as the recently announced Ningguang and Mona ones.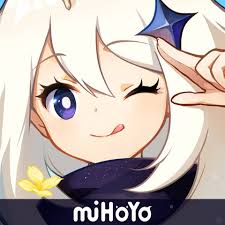 Genshin Impact
Android, iOS, PlayStation 4
Step into Teyvat, a vast world teeming with life and flowing with elemental energy. You and your sibling arrived here from another world. Separated by an unknown god, stripped of your powers, and cast into a deep slumber, you now awake to a world very different from when you first arrived.