Kingdom Story is a mobile strategy game developed by Picneko and published by NHN Entertainment. The game is released on both iOS and Android devices. The game features humorous and cute characters that were derived from the China Romance of Three Kingdoms. Kingdom Story: Brave Legion is sure to tickle your funny bones as you venture into the story in the game.
Kingdom Story: Brave Legion has  unique feature, "World Domination" mode, where players take over territories all over a fictitious map of China. Players will be required to send troops over to their territory to govern and protect their land. The mode is scripted for single player scenarios that takes players on a journey to conquer the map in the story of the Romance of Three Kingdoms.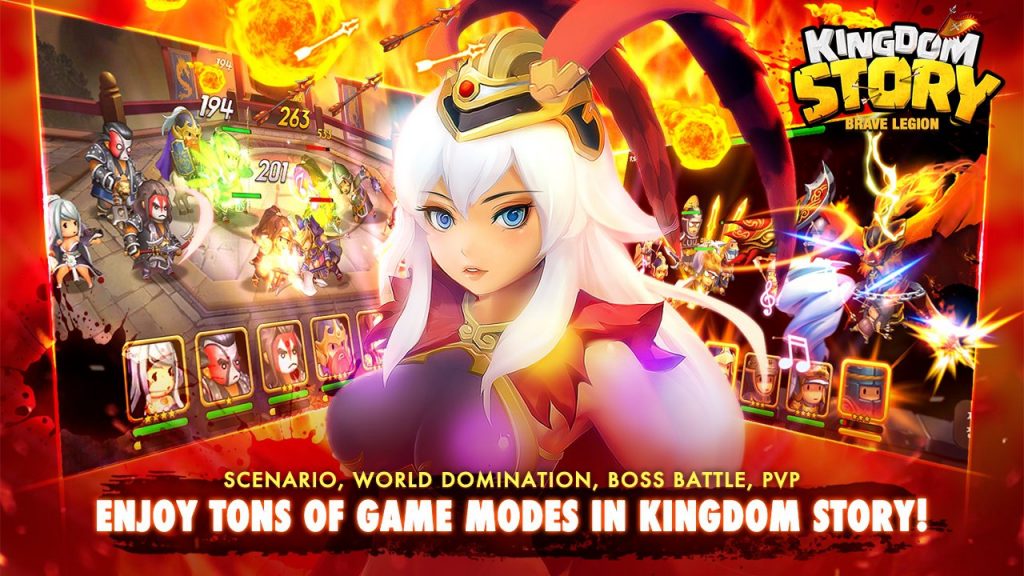 Furthermore, players can construct and customize their towns, participate in PvP against other players for awesome rewards and conquer Raid Bosses. Players can also participate in a Daily Survival mode where there are restricted use of heroes which features famous Chinese historical characters including Guan Yu, Zhuge Liang, Liu Bei, Cao Cao and many more.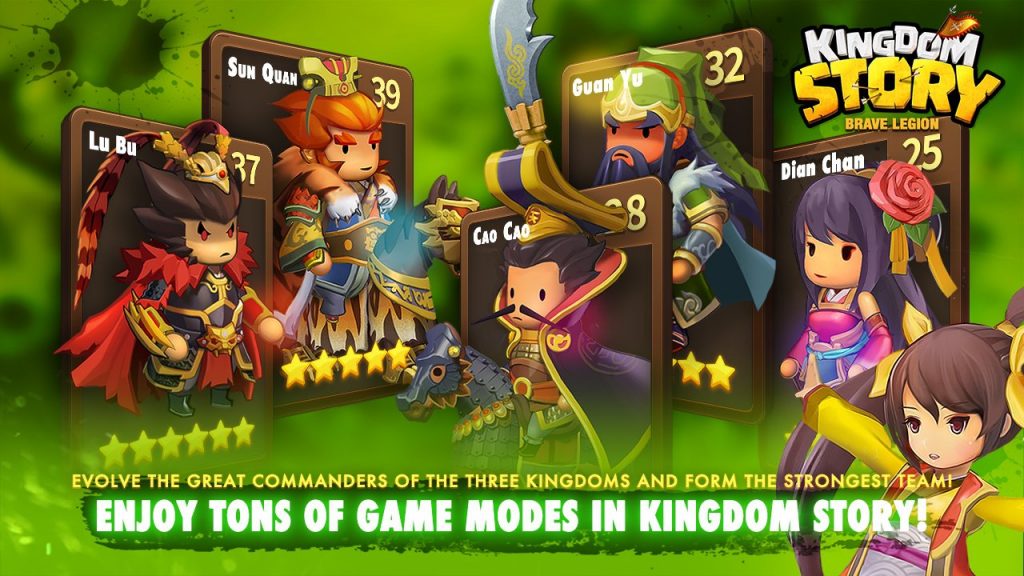 So if you are familiar with the Romance of the Three Kingdom's story and interested in trying out the new features and a conqueror at heart, download the game now!
Source: mmoculture