miHoYo's Honkai Impact 3rd is finally ready to land on PC by the end of 2019, namely, 26 December! The ground breaking title with over 200 million downloads worldwide will also feature cross-platform compatibility. The PC version will be available in North America, Europe, and Korea.
The mobile-released title is the best selling title from miHoYo so far, achieving the over 200 million global downloads for iOS and Android. The game is set in a world plagued by cataclysms caused by "Honkai", an arcane energy capable of synthesizing, imitating or mutating substances, both natural or artificial. By infecting and transforming selected individuals into "Herrschers", its empowered hosts, Honkai threatens the existence of humanity. The international organization "Schicksal" was established to save the world from tyranny and annihilation, training and deploying female warriors known as "Valkyries" to combat Honkai and defend their faith.
Up to 3 Valkyries will be in a team for players to command. Each of them are armed with unique attacks, combos, evasion and ultimate skills. Freely switch between them on the battlefield to counter different enemy types. Their stats and skills can also be customized and enhanced with a diverse arsenal and level/rank-up system to suit each player's style.
"The PC version will retain the authenticity and immersion of this title, meanwhile adding optimizations on controls and UI to ensure the smoothest gameplay possible. Cross-platform compatibility will also be realized for the PC version which means one account can be used on both PC and mobile, and players could enjoy this title wherever they please." – Forrest Wei Liu, CEO of miHoYo.
Alongside the PC launch, Honkai Impact 3rd also welcomes its v3.6 update, featuring the brand new character, Darkbolt Jonin. She's a ninja-style Valkyrie with an extra skillset capable of huge Lightning damage boost and incredible gameplay depth. There is also Story Chapter XIV: Dispel the Darkness. As mentioned, Honkai Impact 3rd will be on PC primarily in North America, Europe, and Korea on 26 December 2019, available via the official website.
Full PC specs are as follows:
RECOMMENDED
Processor
Intel® Core™ i5 5675C @ 3.10GHz
Memory
8 GB RAM
Storage
10 GB available space
Graphic
VRAM 4GB
OS
WINDOWS® 7, 8,10 (64-BIT Required)
DirectX
Version 11.0c
MINIMUM
Processor
Intel® Core™ Duo CPU E4600 @2.40GHz

Pentium (R) Dual-Core CPU [email protected] GHz

Memory
4 GB RAM
Storage
10 GB available space
Graphic
VRAM 1GB
OS
WINDOWS® 7, 8,10 (64-BIT Required)
DirectX
Version 9.0c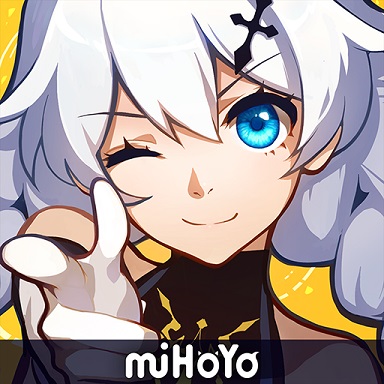 Honkai Impact 3rd
Android, iOS, Microsoft Windows
"Honkai, a mysterious force that annihilated human civilization on several occasions, has re-emerged in this once peaceful world..." A squad of young girls burdened with the very last hopes of humanity must fight for survival in this apocalyptic world filled with zombies and Honkai beasts. As the Captain of the Hyperion, you must lead these girls into battle against zombies and Honkai beasts in various locales around the world. Experience the girls' unique personalities, challenge and conquer various raids and stages, and enjoy the rich storyline of the Honkai Universe! Join the Valkyries and fight for all that is beautiful in the world!
---
Check This Out Next
---