Key and Wright Flyer Studios upcoming mobile gacha RPG, Heaven Burns Red, has opened registrations for its closed beta test. The closed beta test period for the game is expected to be in November, with the exact details to be announced soon.
As for the closed beta test registration, it will be open from today, October 14 to October 28, 2021. It will be available for both Android and iOS devices. Here are the recommended specs for each device:
iOS
OS: 13 or newer
Compatible devices: iPhone 8 plus or newer
RAM: 3GB RAM or higher
Android
OS: Android 7.1 or higher
CPU: Snapdragon 835 or higher
RAM: 4GB or higher
Note that only 3,000 lucky players will be selected to participate in the Heaven Burns Red closed beta test, 1,500 for iOS and 1,500 for Android respectively. Also, it will only be available for those in Japan. For those who are interested in signing up for the test, visit the closed beta test page for the game.
Heaven Burns Red is written by Jun Maeda, who also wrote renowned anime like Angel Beats! and Clannad. It features high schoolers taking on an extraterrestrial enemy is humanity's days are numbered. For more details about the game, check out our coverage of the game's story and gameplay.
To stay updated with the game, follow it on Twitter.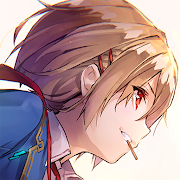 Heaven Burns Red
Android, iOS
Key by Associate Maeda, "Heaven Burns Red (Hebban)" is a story of girls who are entrusted with the last hope. A dramatic RPG that challenges you to fight for your life while running around the field and experiencing the irreplaceable everyday life!