Bid farewell to the Year of the Gryphon as Hearthstone prepares to welcome the Year of the Hydra. The Year of the Hydra brings with it the launch of Voyage to the Sunken City on 12 April, the latest Hearthstone expansion, the Core set growing to 250 cards with 72 returning and adjusted cards rotating in, which includes Reno Jackson and Wild Pyromancer.
Quality of life updates and other improvements are in the works, from equipping a random hero skin, in-game reporting, and client-performance improvements. That's not forgetting the usual three card sets, and Battlegrounds and Mercenaries content. In summary:
Ashes of Outland, Scholomance Academy, Madness at the Darkmoon Faire are now Wild
Standard will be Forged in the Barrens, United in Stormwind, Fractured in Alterac Valley, Voyage to the Sunken City, and Core set
Core set updates rotates out 57 cards and brings in 72, with some getting adjustments
Notable returning Core set cards include Reno Jackson, Brann Bronzebeard, Elise Starseeker, Sir Finley Mrrgglton, Voidwalker, Wild Pyromancer, Acolyte of Pain, Mossy Horror, Cloaked Huntress, and Fandral Staghelm
Last but not least is a quick look at the Year of the Hydra roadmap, which consists of three main phases of content updates. See you in the Tavern! Full details available through the official website.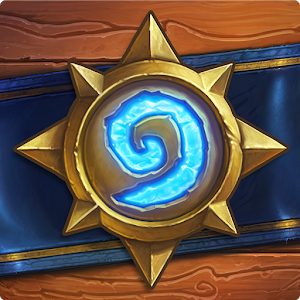 Hearthstone
Android, iOS, Microsoft Windows
The hit digital collectible card game from Blizzard Entertainment! All the colourful characters from the Warcraft universe show off their prowess in card form!