Besides Alpha, Kamui: Bastion is the less popular A-Rank character to appear together in the Frozen Darkness event for Punishing Gray Raven.
This guide will teach you how to best use Kamui: Bastion, tips and tricks, recommended builds and teammates.
Kamui: Bastion Overview
Known throughout the community for his quote, "Haaa~ kimochi yokatta!", Kamui: Bastion is an A-Rank Tank.
As a Construct, Kamui: Bastion is not as game-changing as say, Kamui: Tenebrion, who is a must-have in dark teams. Bastion competes with Nanami: Storm for the same role, but will ultimately be outclassed by Rosetta once she releases.
Nevertheless, here are some reasons why you may consider using Kamui: Bastion:
Yellow Orb counter skill absolutely melts enemy shields.
Plays a more active role than Nanami: Storm who is pretty much only used for her QTE.
Can survive basically anything thanks to his tankiness.
Is a necessary investment to complete all Frozen Darkness event missions.
Is useful in some Babel Tower stages which come in the future.
Here are his active skills:
Core Passive (3-ping any colour)
Gain 40 charged energy on every 3 orb combo, up to a maximum of 120 energy. When the charged energy is above 0/40/80, deal 3(6)% more damage. Additionally, lose 8 charged energy per second in charged mode.
Strike the enemy with an overhead attack, dealing 100/200/300(200/400/600)% physical damage. When landing a 3 orb combo, strike again with an additional attack dealing 200(400)% physical damage.
Take a defensive stance for 2 seconds, gaining 75% damage reduction. Retaliate against the next hit taken, dealing 100/200/300(200/400/600)% physical damage in return. Additionally recover 40/80/120 charged energy. If the attack button is pressed during the stance or no hit is taken after 2 seconds, release a sword wave dealing 50/100/150(100/200/300)% physical damage instead and exit defensive stance.
Release a burst of energy to defend yourself, unleashing a shield equal to 25/50/75(50/100/150)% of current defense. Additional deal 50/100/150(100/200/300)% physical damage to surrounding enemies.
Charge your sword and unleash a burst of energy, dealing 800(1600)% physical damage
Gameplay Tips
Use Yellow Orb skill to delete enemy shields
Against strong enemies, Kamui is incredibly helpful in removing enemy shields for your main DPS thanks to his counterattack with Yellow Orbs. Even without that, he naturally pierces enemy shields faster, so do not forget to swap to Kamui to deal with armoured enemies.
Use Blue Orb skill for more tankiness
Kamui himself can gain a temporary shield which is useful for surviving enemy attacks. With the shield active, you can afford to trade blows with the enemy and focus on removing shields for your main DPS.
Consider saving Yellow Orbs after Matrix
After triggering the slow motion effect from a successful dodge, it may be tempting to use a skill immediately as it will always be a 3-ping, but consider saving it. There are a few seconds before the guaranteed 3-ping benefit from Matrix disappears, so you should try to find any attacks that can be countered during this duration before performing a 3-ping
At SS-Rank, Kamui can regenerate orbs from a successful counter
While there is a 5-second cooldown to this passive skill, you can afford to counter more often, even if you do not have full 3-pings. Even using a single Yellow Orb is still worth it most of the time.
Recommended Builds
Before you get Catherine, Voltaire is a perfectly fine replacement as their set effects are identical.
4 Da Vinci 2 Catherine
Mainly for triggering more QTE as support, which will be Bastion's main role in the later stages of the game. You should not be using him on the field most of the time anyway, so this build helps him bring more to the table as a QTE stunner and defense debuffer. Da Vinci should be used to fill up slots 4, 5 and 6 as she has higher defense.
4 Hanna 2 Cottie
Babel Tower, which is yet to be released in global, has a lot of restrictions that make surviving harder, such as limiting the number of dodges you can make. This build is to let Kamui spam his ultimate as much as possible to survive some of these stages. Hanna should fill up slots 1, 2 and 3 as her attack is lower than Cottie.
Recommended Teammates
Alpha
As a tank, Kamui can melt enemy shields and lower their defense for Alpha to deal even more damage with her Sword Wave.
Beyond that, he does not have much synergy with any particular team besides physical. Once Rosetta comes out later in Punishing Gray Raven, Kamui: Bastion more or less becomes obsolete.
---
Kamui: Bastion may not be one of the strongest characters in Punishing Gray Raven, but we still hope you have fun with him nevertheless. Follow the game on Twitter to stay updated.
For more Punishing Gray Raven content, check out our: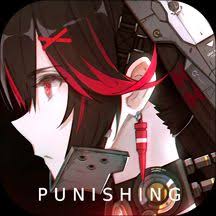 Punishing Gray Raven
Android, iOS
Punishing: Gray Raven is a fast-paced ultra-stylish Action-RPG. Mankind is almost extinct. Earth has been conquered by a robotic army—the Corrupted—twisted and warped by a biomechanical virus known as The Punishing. The last survivors have fled into orbit, aboard the space station Babylonia. After years of preparation, the Gray Raven special forces unit leads the mission to reclaim their lost homeworld. You are their leader. As commandant of the Gray Raven unit, you are tasked with assembling the greatest cyborg soldiers the world has known and lead them into battle. Unravel the dark truths behind the Punishing virus, push back the Corrupted and reclaim the Earth in this stylish Action-RPG.