Final Gear has a huge number of pilots to choose from, with different rarities and abilities, meaning that a tier list is inevitable. Note that this tier list is based on the global version of the game and will not include pilots in the Chinese or Japanese versions of Final Gear.
In Final Gear, higher rarity usually equates to stronger characters. However, that is not always the case, as seen below. As the vast majority of R and N rarity characters are inferior to SR and above, we will not be including them on this list.
Our tier list will include all SSR characters currently available in the game, as well as several SRs that are meta enough to be lumped together. Note that this ranking also assumes that the pilots are using their signature mechs, assuming the pilot has one (If you do not have a pilot's signature mech, some of their abilities will be different). As such, you may consider this tier list as an endgame PVE tier list for global.
Without further delay, here is the tier list for Final Gear:
SS Tier
The best pilots currently available in Final Gear, and will also remain at the top in future content to come.
SR Shmily
The best healer in the game, even though she is not SSR. Shmily turns her teammates into zombies, virtually unkillable thanks to her healing. In short, she's the game's easy mode.
SR Viola
Viola is a subpar healer early game, but when fully maxed out with her signature mech, is the second-best healer next to Shmily. Viola focuses more on burst healing as opposed to Shmily's constant heals.
R Solveig
The only R-ranked pilot on our tier list, but she is one of the best hands-down. Solveig is the best tank in the game because of how good she is at reducing damage taken by allies and is a perfect pick against Raid bosses. Note that she does not have her own signature mech, so she works best with parts that increase attack speed to fill up her skill gauge.
---
S Tier
Pilots who perform very well in the current content.
SSR Bernadette
Obtainable as a reward when you top-up with real money, Bernadette has 15% chance of making her normal attacks hit 4 times harder. Coupled with her increased crit rate, and watch as bosses' HP bars just vanish.
SSR Rin Kamiuezono
An excellent bossing unit, Rin deals more damage as she leaves Sakura marks on the target. The marks are also a decent source of self-healing, which helps to keep her alive.
SSR Elizabeth
Elizabeth brings amazing damage and attack speed buffs to the team. Despite being a buffer, she also delivers solid DPS and has a great ultimate skill.
SSR Viorate
With her signature mech, Viorate becomes incredibly versatile, capable of switching between two modes to increase damage dealt or reduce damage taken, depending on the situation. She can spam her ultimate pretty often. Plus, her signature mech is farmable!
SSR Snowy
Snowy's rockets are tracking making her good at mob clearing and single target DPS alike. Her buffs may be random and inconsistent, but they're incredibly useful. Regardless, her crit self-buff is powerful and easy to proc.

SSR Murasaki
Murasaki benefits from being more offensively-minded than other tanks, while still providing decent damage reduction. Being able to reflect damage is what sets her apart from other tanks like Sumora and Margaret.
SR Natasha
Packs both solid DPS-potential and great offensive team buffs. The gold standard for SR pilots.
PN-26 Illeheath
Illeheath is highly sought-after as she has the unique passive of increasing energy recovery rate for the team, which makes it easier for certain pilots to spam their ultimate skills. On top of that, she can also debuff enemies, increasing the damage they take.
---
A Tier
Pilots who are serviceable and still considered good enough to tackle the vast majority of the game's content. However, they will be outclassed in the future.
SSR Favia
Favia (not to be confused with SSR Flavia) specialises in bleeding enemies, increasing her damage even more proportionally to her firepower. Also, her attacks can ignore the enemy's shields, making her a dedicated anti-shield pick.
SSR Flavia
Flavia (not to be confused with SSR Favia) is almost S tier thanks to her kit that increases critical damage dealt. Unfortunately, she does not have a consistent source of increased critical rate.
SSR Danngo Kobayashi
A solid damage dealer with great attack and crit rate. Sadly, her signature mech changes her passive to buff her own crit rate instead of her teammates.
SSR Nia
Her crit rate increases the lower her health is. The only SSR sniper available at the moment.
SSR Sumora
A decent tank. While she can greatly reduce damage taken to her allies like Solveig, the damage reduction is a bit too short and not as consistent as Solveig's.
SSR Evelynn & Coral
Obtainable by clearing Evelynn's event, Evelynn & Coral requires support from her teammates to be truly effective. She also doesn't provide much support to the team.
---
B Tier
Pilots who are decent, but even with full investment, they're generally not as worth it.
SSR Aya Kujyou
Aya is a bizarre case in which her signature mech does not change her skills. As such, her damage output is not as high as other attackers, but is still a solid pick overall.
SR Evelynn
A good close-ranged attacker with a kit that specialises at increasing her own damage. Doesn't offer much to the team. On the bright side, all players will get her and her signature mech.
SR α-16
A hard-hitting SR attacker with a semi-spammable ultimate skill.
SR Margaret
A tank that is incredibly hard to kill thanks to her self-revive. Doesn't offer much to the team in terms of damage reduction.
SR Coreleah
Coreleah provides decent buffs to the team, but doesn't provide enough impact herself.
SR Leigh
Has a solid ultimate skill that deals decent damage and can spam it pretty often, but the range is limited. Team her up with Rebeyrca to solve this issue.
SR Rebeyrca
Available at the start of the game to all players. A pretty underwhelming tank, but makes up for it with her ultimate skill that "taunts" enemies, changing their attention towards it. Synergises well with Leigh.
---
C Tier
Nova, Alex and Cynthia are easily around SS tier and S tier IF they have their signature mechs, which they currently don't have at the moment in global. Those that belong in this tier will struggle with harder content.

SSR Nova
While Nova is ranked highly in JP tier lists, the lack of signature mech in global makes her inferior to all the other pilots with signature mechs.
SSR Alexa
An AOE Bomber version of Nova.
SSR Cynthia
AOE Bomber. Has lifesteal, but without her signature mech, is not as good as pilots with signature mechs.
Any other SR or below pilot
If you do not see the pilots name above, chances are, they are not that good.
---
That is all for our Final Gear tier list. In particular, one pilot that you should look out for in the future is SR Blade, a top-tier DPS, who's only at SR rank!
Note that like all our tier lists, we'd like to remind players that we at GamerBraves firmly believe in the philosophy that is waifu > meta. However, should you only care about stats and skills, then we hope that this tier list has been useful for you.
For more free-to-play friendly tips on who to get, check out our reroll guide. You can also join the Final Gear Facebook group for assistance from the community.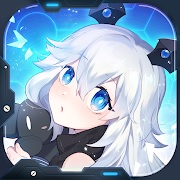 Final Gear
Android, iOS
Remodel your mechs at your will, train tons of beautiful pilots of different occupations and experience breathtaking mech battles! A journey featuring Powerful Mechs & Adorable Pilots is about to begin! Captain, let's fight side by side!