It's about a month off to the next Contingency Contract, dubbed Blade for the #2 iteration, and it's time to prepare again for the so-called 'end-game' or flex game in Arknights. As always, this will cover the permanent map, and whoever you prepare for this event will be able to pull their weight in the rest of the content moving forward.
---
THE MAP
You'll be able to place Operators on the grating which stealths them until they block enemies. The T-marks are where Faust, the boss of Blade, will spawn his ballistae if you pick the associated Risk, so your ranged units aren't completely in the clear. Brawlers, red katana wielders and the usual smattering of mages are present, besides the unblockable Faust himself. Brawlers are a special mention, for one particular strategy…
As with Pyrite, you'll get a shiny trimmed badge for clearing Risk 18 in the first week. This is considered the easiest of the CC events thus far, but doesn't hurt to prepare.
Important things to note are:
Having enough DPS for the top lane
Enough single target DPS to take down big threats
Enough slows to stall, especially in regards to Faust who is unblockable
---
VANGUARDS
As usual, Myrtle will be a premier DP generator.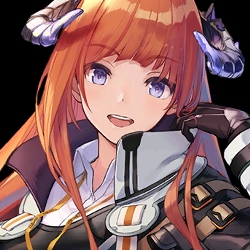 BAGPIPE
With her Elite 2 talent, she enables the rest of the Vanguards on her team besides bringing her own high impact damage. Bring Skill 2 for burst damage (especially at Mastery 2 and above) or Skill 3 if you need her to hold a lane.
ELYSIUM
Finally making his appearance, Elysium's Skill 1 is basically an improved Myrtle Skill 1. You'd see his Skill 2 used in this map to slow down and debuff marked units, removing invisibility where applicable.
With Elysium and Myrtle both in the picture, most other Vanguards aren't necessarily obsolete, but if you want to generate DP fast, you'd prefer to use the dynamic duo of flagbearers.
---
GUARDS
BLAZE
Her Skill 2 at Mastery 3 is just simply ridiculous consistent DPS besides making her incredibly tanky, so having her hold the top lane will not be a bad choice. Her Skill 3 is the burst DPS, should you find yourself needing that.
SILVERASH
As usual, if you need wave clears, drop him and schwing away with his Skill 3. Funnily enough, with Faust in the picture, deploying him last and utilizing his Skill 2 instead can make him a great decoy for Faust's bolts if you or any friend has invested in the skill.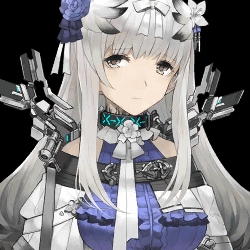 BIBEAK
With her Skill 2, she's capable of spamming that to stun and clear waves. While you might feel her skill charges up too slowly, this time she can get some incredible assistance to more reliably throw out her blades with Liskarm, described below.
HELLAGUR
The most dangerous enemies for this map don't come all at once, and a one on one is where Hellagur can duel once more with his Skill 2 to dodge Physical damage attacks or snipe out mages while being able to self-sustain.
SPECTER
The immortal nun will never go out of style! While Blaze may be tanky and can survive at least one lethal hit, Specter's on demand immortality (albeit stunning herself after) and her relative self-sustain will ensure she'll always have some place in clear strategies.
---
SNIPERS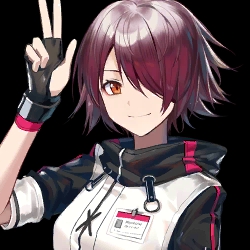 EXUSIAI
This angel can once again burst down mobs with support. Elysium's sniper support, especially with his Skill 2 debuffing defenses, can only benefit her, when one of her biggest weaknesses is her relatively low attack power. She might find it tough if you don't have the other units, like Warfarin, to actually be sufficient DPS though.
SCHWARZ
The moment there's anything "high defense", this gal's the one for the job. Elysium once again will be able to help her for her killer Skill 3, slowing down enemies long enough for her to finish them off.
ROSA
The harpoon can put in some work, with her Skill 3 binding enemies while providing additional DPS. It depends on whether you can find a space for her, but there's no harm in trying it out if you've built her enough.
---
DEFENDERS
As probably your first choices to eat Faust's bolts, remember to NOT place them on the grates or else they will be invisible.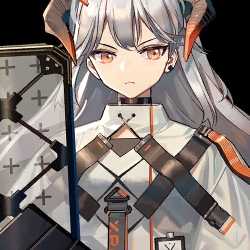 SARIA
She's a top pick unit and for good reason: her incredible flexibility. Use her Skill 1 if you're dropping her down last to bait Faust's bolts, her Skill 2 if you need additional healing for multiple units like if you chose to have Faust deploy his ballistae, or her Skill 3 to assist an Arts-heavy composition.
LISKARM
Liskarm gains SP each time she's hit, and she can grant that SP to a unit next to her. Brawlers exist on his map, with high attack speed. The math says if you can get 3 Brawlers stuck to her, she'll give practically infinite SP to both herself and her partner, for some really fun spamming. You'll want her to be on her Skill 1 so that she actually can withstand the punishment, and you do NOT want her stunning herself.
HOSHIGUMA
With Faust around, you can drop her down to be the tank for those bolts, most likely with her Skill 2. She does come with the caveat that she has no self-sustain.
GUMMY
She's still useful to have around as a Healing Defender to tank Faust's bolts to keep the heat off both herself and her allies.
NEARL
As with Saria and Gummy, drop her down last if you're going to have her tank Faust's bolts.
---
MEDICS
PTILOPSIS
Extremely handy to have around as her team-wide SP recharge increase will help her allies get those skills up just a little faster. With Risks for reduced SP regeneration, you could even argue she's core in such cases.
SHINING
With Faust's bolts and ballistae doing Physical damage, Shining will be able to assist in providing passive Defense increase and boosting Defense on her skills.
---
SUPPORTERS
ANGELINA
Your faithful messenger returns, this time with her Skill 2 being the most recommended due to its more focused targetting to slow down the largest threats, such as Faust himself.
SUZURAN
Since she can debuff enemies slowed down in her range, this only enables the DPS to take them down while her skill is active. She does take a bit to ramp up, and her Skill 3's cost may be prohibitive despite her Talent, so you'll need to try playing around with timings.
---
CASTERS
EYJAFJALLA
The volcano is back in action with her Skill 3 to shred high defense enemies. Once again, as with the caveat with Suzuran, her skill's long downtime may make it difficult to manage, and she doesn't have the Talent to compensate.
CEOBE
Kay on the other hand, can have more consistent DPS with her Skill 2 and her Talent of dealing more damage to higher Defense enemies. If you're one of the mad men who has her Skill 1 at Mastery 3, you could even drop her next to Liskarm (with Brawlers stuck to her) to enable her to spam the skill and practically freeze Faust on the spot.
---
SPECIALISTS
GRAVEL, PROJEKT RED, PHANTOM
Faust has two bolts: his regular attacks, and a Purple one that deals critical damage. Their job is to basically bait out the Purple bolt.
Gravel will be using her Skill 2 which will allow her to take both a regular bolt and the Purple bolt.
Projekt Red will use her Skill 2 to clear out single targets besides the bolt.
Phantom will likewise be on his Skill 2, sniping out single targets while his clone either joins in the DPS or takes the bolt.
SHAW, FEATER
You'll need either of these units, both on Skill 2, to make the controlled push of Brawlers into Liskarm's arms to initiate the SP memes.
WEEDY
Arguably the star of the show, bringing her Skill 3 water cannon, stick her next to Liskarm and push Brawlers into Lizzie with her deployable cannon. Then, just watch the enemies melt as you fire the cannon over and over and watch them die in the top lane.
MANTICORE
If you're going to be using the Liskarm / Weedy strategy, Manticore is there to help slow down the enemies in the top lane to give Weedy more breathing room to fire the cannon, and to pile them up too. Her Skill 1 will be used in this case.
---
With how "easy" Blade is considered to be, you might have a much easier time swapping Risks around to hit the minimum 18 for the maximum rewards. No matter what strategy you use, good luck in your endeavours, and if you want to try going beyond 18, there might be quite a lot of fun stuff you can play around with!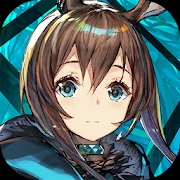 Arknights Global
Android, iOS
Take on the role of a key member of Rhodes Island, a pharmaceutical company that fights both a deadly infection and the unrest it leaves in its wake. Together with your leader Amiya, you'll recruit Operators, train them, then assign them to various operations to protect the innocent and resist those who would thrust the world into turmoil. Your tactics will determine the future of Rhodes Island. Fight for the Dawn!