It is time to renew those marriage vows as the wedding costumes from the Lily-White Vows event return to Girls' Frontline. The wedding skins will be available for a limited time from 2nd March – 8th March 2021 after the maintenance.
The wedding skins are:
Lee-Enfield Costume: Lifelong Protector (Live2D)
P7 Costume: Pinky Swear
FAL Costume: The Big Day
Tokarev Costume: A Couple's Journey
PPSh-41 Costume: Moment of Vows
PK Costume: By Your Side
Note that all of the above skins excluding PK's wedding dress will be available in the Radiant Collection. PK's limited skin will appear in the shop.
Besides the wedding skins, several furniture sets will also return to Girls' Frontline. They are the 5-Star Museum Trip Furniture Set 4-Star Holiday Promenade Furniture Set and 3-Star Coffee Shop Furniture Set.
In addition, together with the rerun for Lily-White Vows, the following event will also go live after maintenance.
As a result, do not forget to deploy your echelons for even higher chances of getting more rewards from logistic support!
Considering that Polarized Light will likely appear in the coming future, it is highly recommended for players to gear up and farm resources.
To stay up to date with Girls' Frontline developments, check out the game on Twitter.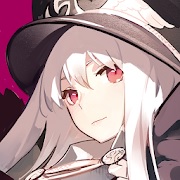 Girls' Frontline
Android, iOS
The year is 2060. War has plunged the world into chaos and darkness, and the responsibility of restoring order falls onto those of us who have survived. Now is the time to revisit your past. Make use of your gift in tactics and command your T-Dolls in the struggle to unveil the far-reaching conspiracy that permeates the world. For the sake of mankind and our future, join us... ...at GRIFFIN & KRYUGER Private Military Contractor.
---
Check This Out Next
---