Genshin Impact's next seasonal event is coming right up, in Windtrace! You will be speaking to Gygax in Mondstadt to begin the Windtrace event, where you can win Windtrace Coins, Primogems, the namecard "Celebration: Peekaboo!", Character EXP Materials, Mora, and other rewards.
The event will run from 14 May 2021, 10:00 to 24  May 2021, 03:59 server time. Players will need to be Adventure Rank 20 and above.
Details are given as follows:
● On the first day of the event, the maximum number of Windtrace Coins you can carry is 1,200. This amount will increase by 600 for each of the 6 days after that, up to a maximum of 4,800 Windtrace Coins. Use the matching function to find randomized games and obtain Windtrace Coins.

● Accumulate certain amounts of Windtrace Coins to claim the corresponding rewards. Complete Windtrace Challenges to obtain additional Mora rewards.

● Before participating in the game, you must first unlock all of the Statues of the Seven located in the corresponding event areas. If you have not unlocked the Statues of the Seven of the corresponding areas, you will only be able to play games in the event areas where you have already unlocked them. You can view the unlocked event areas in the Contested Zone preview.
You can only obtain Windtrace Coins when matching in random games, and not in a custom Co-op party.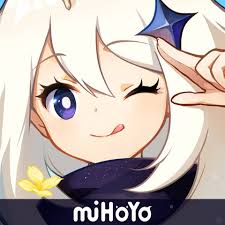 Genshin Impact
Android, iOS, PlayStation 4
Step into Teyvat, a vast world teeming with life and flowing with elemental energy. You and your sibling arrived here from another world. Separated by an unknown god, stripped of your powers, and cast into a deep slumber, you now awake to a world very different from when you first arrived.
---
Check This Out Next
---