Singapore-based company Vector Gems has been awarded the Platinum Award at the Muse Creative Awards this week for their stunning work on jewelry based off of the Vision from Genshin Impact.
Image credit: Vector Gems
Image credit: Vector Gems
They're not available for sale yet, but this jewelry is made to look like the game's Visions– powerful gifts from the game's archons that bestow characters with elemental powers.
While the in-game Visions tend to be big enough to fit in the palm of your hand, these are a little more subtle- the two prototypes shown measure about 28-29mm across, making them great attachments for your bag or even the perfect size to be worn for a night out- where only those in the know would recognize it from one of the most successful gacha games of the past year.
Since launch many fans have started making their own versions of the in-game Visions. That being said, Vector Gems ' Vision jewelry is officially authorized by miHoYo, creators of Genshin Impact.
So far they've only shown two prototypes- the Anemo Vision and the Geo Vision. Interestingly enough these follow the game's story chapters, wherein you go to the Anemo-themed city Monstadt first, before heading to the Geo-themed Liyue Harbor.
For those looking to get the jewelry, they'll have to be patient. According to the Vector Gems Facebook page since the products are authorized by miHoYo, it'll be up to them to decide when they go on sale.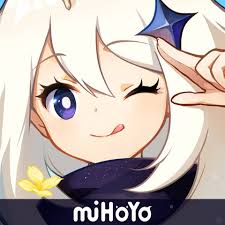 Genshin Impact
Android, iOS, PlayStation 4
Step into Teyvat, a vast world teeming with life and flowing with elemental energy. You and your sibling arrived here from another world. Separated by an unknown god, stripped of your powers, and cast into a deep slumber, you now awake to a world very different from when you first arrived.