At long last, volume 2 of the Genshin Impact character OST has been released, in the newly available Stellar Moments compilation.
You can listen to The Stellar Moments volume 2 via the official Genshin Impact Youtube channel, Spotify and Apple Music. The full tracklist consisting of 21 themes is as follows:
Path of Yaksha (Xiao)

Broker Betwixt Life and Death (Hu Tao)

Any Last Words? (Hu Tao)

Shadow of Nemesis (Rosaria)

Marching of Xiezhi (Yanfei)

The Frozen Emblem (Eula)

Dance of Aphros (Eula)

Iridescent Summer Day (Teyvat Style: Beachside Ballad)

Drifter's Destiny (Kaedehara Kazuha)

Flow of Autumn Wind (Kaedehara Kazuha)

Shirasagi Princess (Kamisato Ayaka)

Muji-Muji Chaos! (Sayu)

Eternity in a Moment (Yoimiya)

Blossoms of Summer Night (Yoimiya)

Will of Thunder (Kujou Sara)

Good Hunting on a New Horizon (Aloy)

Tactician's Grit (Sangonomiya Kokomi)

A Glorious Awakening (Sangonomiya Kokomi)

Devotion of the Keeper (Thoma)

Awake From a Nightmare (Raiden Shogun)

Termination of Desires (Raiden Shogun)
Volume 1 is also available on the official Youtube channel, for 17 tracks consisting of themes for Venti, Klee, Xiangling, Fischl, Qiqi, Mona, Childe, Diona, Xinyan, Keqing, Albedo, Ganyu and Zhongli. Volume 1 was released 4 February 2021, so expect the next compilation to be available in 2023 when more characters get released over this year too.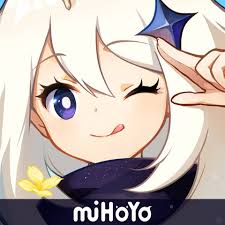 Genshin Impact
Android, iOS, PlayStation 4
Step into Teyvat, a vast world teeming with life and flowing with elemental energy. You and your sibling arrived here from another world. Separated by an unknown god, stripped of your powers, and cast into a deep slumber, you now awake to a world very different from when you first arrived.