Pretty much the last "proper" event left for the current Genshin Impact version update, Dreams of Bloom is now live in the game. Exchange flowers with your friends and do some flower arranging! The event exchange period is in two parts:
Seed Exchange Duration: 12 November 2021, 10:00 – 18 November 2021, 03:59 server time
Flower Exchange Duration: 12 November 2021, 10:00 – 22 November 2021, 03:59 server time
Requirements to unlock the event are:
Adventure Rank 30 or above
Unlock the Serenitea Pot
Complete Archon Quest "Ritou Escape Plan"
You will be able to receive flower seeds from Sakuya in Inazuma City after some dialogue. The seeds she offers change daily. You can also find different seeds in your friends' world. The seeds you get take 10 minutes to grow in the Luxuriant Glebe, and will give you random colours of that seed type. Arrange them as you like on the three stands near Sakuya.
You'll be able to exchange any extra Dreamblooms you grow, and set your own wishlist of Dreamblooms. Rewards from the event include Primogems, each of the flower stands as Serenitea Pot decorations, and upgrade materials.
In the meantime, the next version update livestream time has already been set, which will be in ~9 hours from this post. Stay tuned for peeks at version 2.3!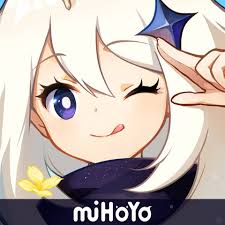 Genshin Impact
Android, iOS, PlayStation 4
Step into Teyvat, a vast world teeming with life and flowing with elemental energy. You and your sibling arrived here from another world. Separated by an unknown god, stripped of your powers, and cast into a deep slumber, you now awake to a world very different from when you first arrived.