With pre-downloads available ahead of the new version update, let's check up on the Genshin Impact developer discussion ahead of 2.2. Here's a rundown of the official post:
Gadgets previously available from earlier events will be obtainable

Mora can purchase Windblume Festival Commemorative Balloon, Windsong Lyre, and Wind-Blessed Harpastum gadgets from Marjorie's store in Mondstadt

Opacity of effects, e.g. Zhongli's shield, will be reduced to reduce visual obstruction for bow characters in Aiming Mode
Previously chosen options can be saved in Hangout Events when the same device is used
PCs will support DualSense PS5 Wireless Controllers for its immersive Haptic Feedback and dynamic Adaptive Trigger functions
HP and movement speed of transported goods in Inazuma will be increased
Raiden Shogun's Chakra Desiderata brightness reduced in various lighting environments
"Photo Frame" furnishings in development for the Serenitea Pot

For displaying Hangout Memories of Hangout Events
Furnishings that play music also in development

Optimization of enemy display information for Spiral Abyss
Default team restoration after exiting co-op mode in development

Also to be replaced by a character by a default character when a co-op member leaves

Fixed issue of duration and cooldown of opponent skills not stopping when paused in single player mode

Involves boss skills, attack phases
Don't miss out on the upcoming events in Genshin either, of course, besides these developer notes for 2.2. You can find a summary of version 2.2 here.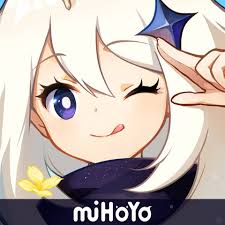 Genshin Impact
Android, iOS, PlayStation 4
Step into Teyvat, a vast world teeming with life and flowing with elemental energy. You and your sibling arrived here from another world. Separated by an unknown god, stripped of your powers, and cast into a deep slumber, you now awake to a world very different from when you first arrived.