ASUS continuously works on providing a powerful machine in compact form, and certainly, the Asus VivoBook 15 K513E resumes that trend in the Ultrabook category. In brief, it comes with a 15.6-inch display with a pretty decent CPU / GPU combination for photo editing and light gaming sessions. Read on for a more detailed review!
---
THE BUILD
For the understated design, you can pick between Indie Black or Transparent Silver, with the option to pop with Hearty Gold. The body is made out of a mix of aluminum alloy and plastic for a light yet durable machine. It does feel more plastic than metal, though, and it can be quite easy to leave fingerprints.
On opening the lid, you'll find a full sized keyboard with numpad with white backlighting, and a trackpad with a fingerprint scanner. It has to be pointed out that the arrow keys are on the smaller side, and the Enter key has the same yellow outline as with other VivoBook models. The power button is located above the Num Lock. As for the bottom side, there are two speakers, and the air vents for circulation.
DISPLAY
As mentioned, the Asus VivoBook 15 utilizes a IPS 15.6-inch NanoEdge FHD display with 60Hz refresh rate, 178 degree viewing angle and a 84% screen to body ratio. The angle and colours are pretty good, but it doesn't hit the same colour adjust highs, as this is more suited for basic editing. The display is at least quite clear and bright.
It also comes with a few quality of life features, including TUV Rheinland Eye Care, and Tru2Life technology to increase clarity, colours and contrasts to optimize image quality the best it can.
KEYBOARD AND PORTS
Despite the earlier gripe about small arrow keys, the keyboard is still quite nice to use. The material used is comfortable, it's responsive, and the numpad is especially appreciated when it's often excised in smaller notebooks. As with many things, the keyboard might need a little time to get used to. The touchpad isn't especially exceptional, but it does have the fingerprint scanner for that layer of security.
Port wise, you get:
3 USB Type-A
MicroSD card reader
3.5mm jack
USB Type-C
Charging port
Most of the connections are placed on the right side, so for the right-handed mice users, this might be a tad troublesome.
BENCHMARKING
Utilizing Asus Intelligent Performance Technology, also known as AIPT, it works to set processor Power Limit values to give it an overall performance increase by up to 40%. Simply open the companion MyASUS software and put it on Performance Mode, ensuring a longer battery life, better power efficiency, quieter operations and lower temperatures, the latter with the aid of the new IceBlade fans, featuring 87 blades measuring a mere 0.2 to 0.3 mm.
It's powered by an Intel Core i5-1135G7, Intel Iris Xe iGPU and NVIDIA GeForce MX350 GPU. Memory wise it packs a 8GB DDR4 RAM 3200MHz and 512GB Intel 660p NVMe SSD. For a laptop that slants towards productivity, these are fairly impressive specs. Adding a bit more RAM would only help make the user experience smoother. Check below for more benchmarks:
Cinebench R20
3DMark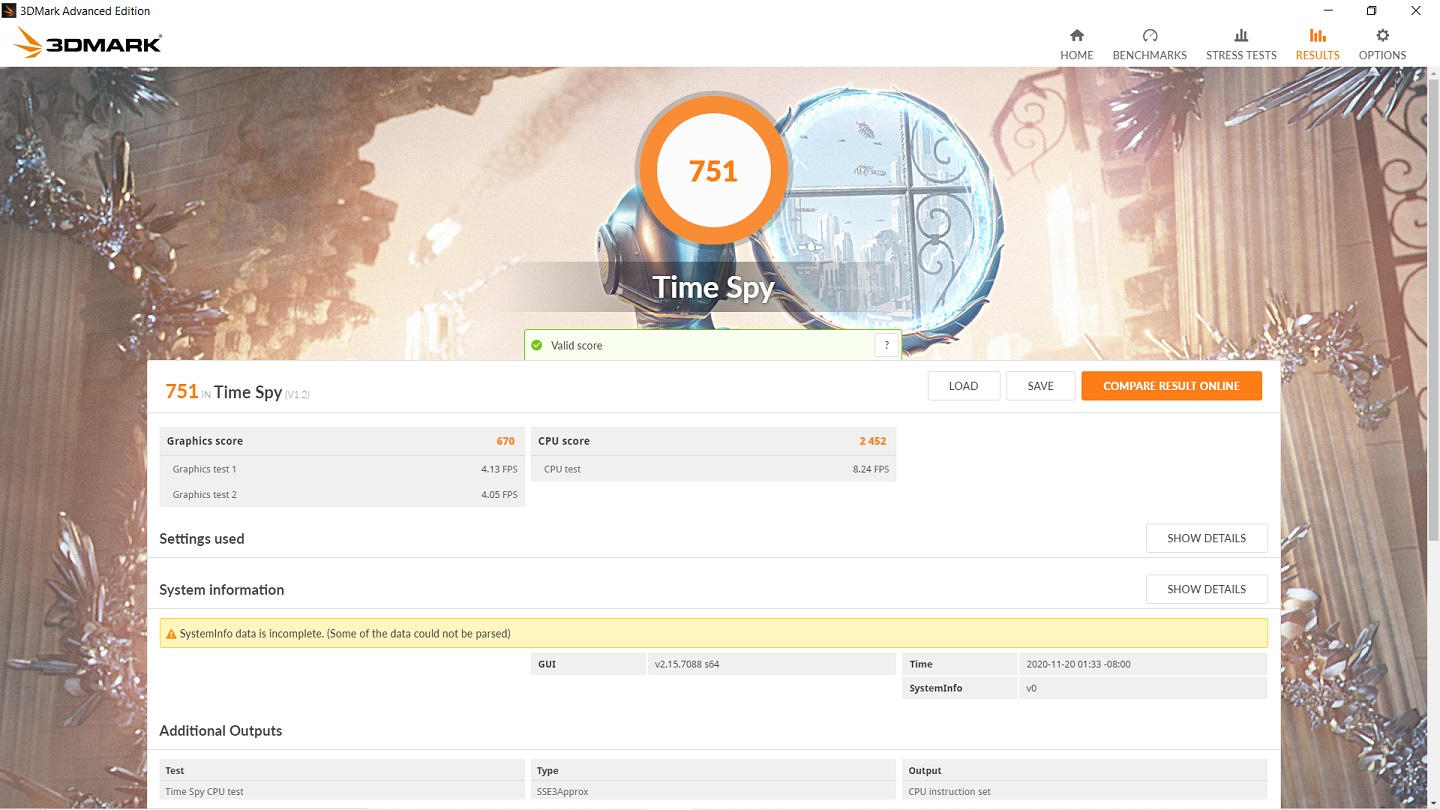 PCMark 10
All tests place the ASUS VivoBook 15 K513 firmly in the below average performance bracket, but then again, this wasn't marketed as some high spec gaming machine. Still though, it can run games decently well, even if you have to mark down the quality for a stable 35 to 40 FPS tops. At least you can play Genshin after work.
Genshin Impact
Troy: A Total War Saga
Rocket League
MyASUS
MyASUS is a companion software to assist users in monitoring their machine. Here, you can update your drivers, change fan settings, select charging mode, run diagnostics and many more. You can eve fiddle with the display settings like colour modes and blue light through ASUS Splendid. The WiFi SmartConnect feature additionally helps in connecting to the best possible signal, and it's easy to understand and use.
With Link to MyASUS, you can even connect your laptop to your smartphone wirelessly. Here, you can seamlessly transfer files, mirror screens, make calls or more using your laptop instead. Productivity indeed.
BATTERY AND AUDIO
The 42Wh battery can last almost 11 hours with more or less casual use, so if you're just using it for work – as advertised – then it should last you the entire working day without needing to charge it.
The speakers you get with the machine are two stereo speakers, Harman Kardon certified. As such, the sound quality is extremely good and will enable you to hear your meetings with clarity. The bass is also surprisingly passable, even if it's not something that will be at the forefront. You can further customize your listening modes with the DTS application depending on what you're doing at the moment.
VERDICT
At RM3,299, you can consider the ASUS VivoBook 15 K513E a steal with its 11th gen processor and NVIDIA GeForce MX350 for that smooth working experience, with some light gaming on the side. The thin form means you can bring it around anywhere, and 512GB SSD PCIe means you can pack in all your data that you need. Your machine's secured too, thanks to the fingerprint scanner. If you're looking for that new laptop during this new normal times, you can check out Shopee or the ASUS website to secure your own.