Following the announcement of accepting pre-registrations, Final Gear has also launched their English website alongside their pre-registration bonuses. You can also keep up with the pre-reg numbers on the Final Gear website, so you can obsessively refresh and watch the figures tick up. The website can be found here, and should be updated in due course with the iOS store page. For now, pre-registration can be done through the Google Play Store or via email. Rewards are listed as rewards to be part of a daily check-in:
20K: 110,000 x Gold Coins
50K: 50 x Appointed Development Part
80K: 1 x SR Natasha
100K: 1 x "Lil' Northerner: Natasha"
150K: 1 x SSR: White Crow Suit (RK30)
200K: 1 x Royal Invitation
300K: 10 x Elite Referral
500K: 1 x Engagement Ring
Unlocking all rewards will also give out a bonus SSR Elizabeth. At time of writing, there have been almost 40K pre-registrants. The website also showcases some of the girls' designs and their mechs alongside their voice actresses. A blurb on the story of how we got here is likewise available for any lore enthusiasts. Last but not least, some screenshots are provided to give you an idea of the various features you'll be finding in the game.
No release window has been stated, so continue to wait for news.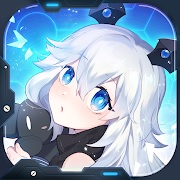 Final Gear
Android, iOS
Remodel your mechs at your will, train tons of beautiful pilots of different occupations and experience breathtaking mech battles! A journey featuring Powerful Mechs & Adorable Pilots is about to begin! Captain, let's fight side by side!