The newest Fire Emblem Heroes Feh Channel update for February 2021 has been released! You can watch the full video below:
The power of wholesomeness and memes has won out in this edition of Choose Your Legends, as the Gatekeeper from Fire Emblem: Three Houses has won by quite the landslide at over 72,000 votes to the actual granddaddy of the series, Marth, who sits at over 46,000 votes, in the men's division. The ladies saw a much closer run, with Marianne and Eirika getting first and second place respectively. They'll be arriving to the game in Summer 2021.
The fourth anniversary celebrations will also be kicking off, with log in bonuses, Tempest Trials and special quests. Other things to come include:
Aether Raids support quests
Grand Hero Party
4th Anniversary Hero Fest
Special Hero Summon (Year 4)
A Hero Rises 2021
Log in bonuses will grant up to 20 Orbs and 44 Trait Fruit, from 1 February 23:00 PT to 15 February 22:59 PT. An additional 24 Orbs and more can be obtained from the quests that will run until 28 February 22:59 PT. A Forma Soul will also be available.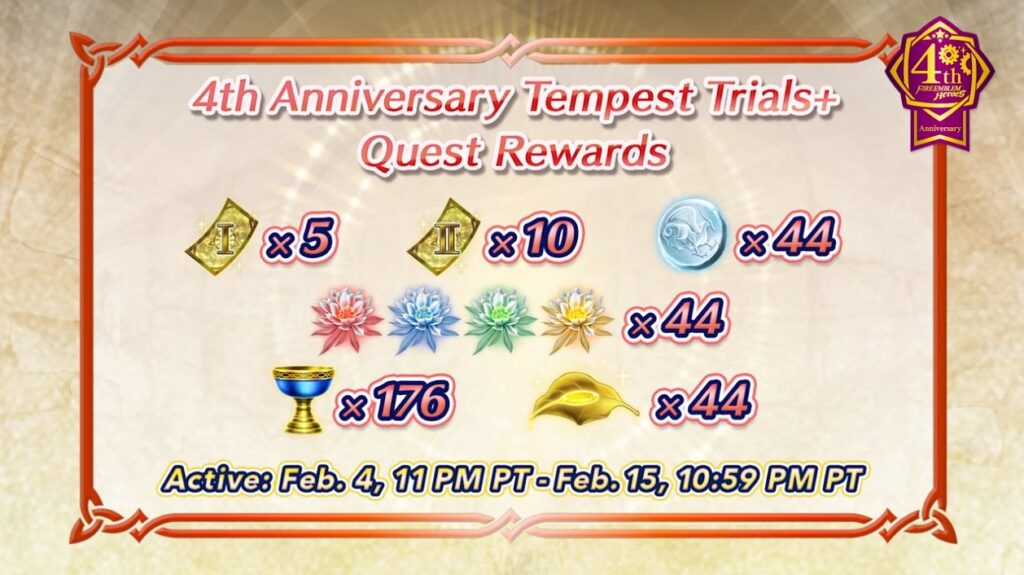 Tempest Trials quests will give out tickets usable in the 4th Anniversary Hero Fest that runs from 4 February 23:00 PT to 15 February 22:59 PT. Grand Hero Battle revivals will run for 2 days each until 15 February 22:59 PT, with some of these heroes also recruitable. The Special Hero Summons for Year 4 will run until 28 February 22:59 PT. A Hero Rises 2021 poll will open until 8 February 18:59 PT, with the gauntlet running from 26 February 23:00 PT to 4 March 19:59 PT. The winning Hero will be distributed between 10 March 23:00 PT to 10 April 23:59 PT. The top 4 Heroes will be scheduled as Focus Heroes to summon in March 2021, where you can choose one of them for free after 40 summons.
The Day of Devotion units have been revealed, as well as the addition of your Summoner unit who is a Colourless Tome user to the game.
Changes have been made to the summoning system as well, removing certain Heroes from the pool unless they are the Focus units. Less likelihoods of spooks, hurray!
Those were pretty much the biggest changes for Feh Channel February 2021, so happy fourth anniversary, Fire Emblem Heroes!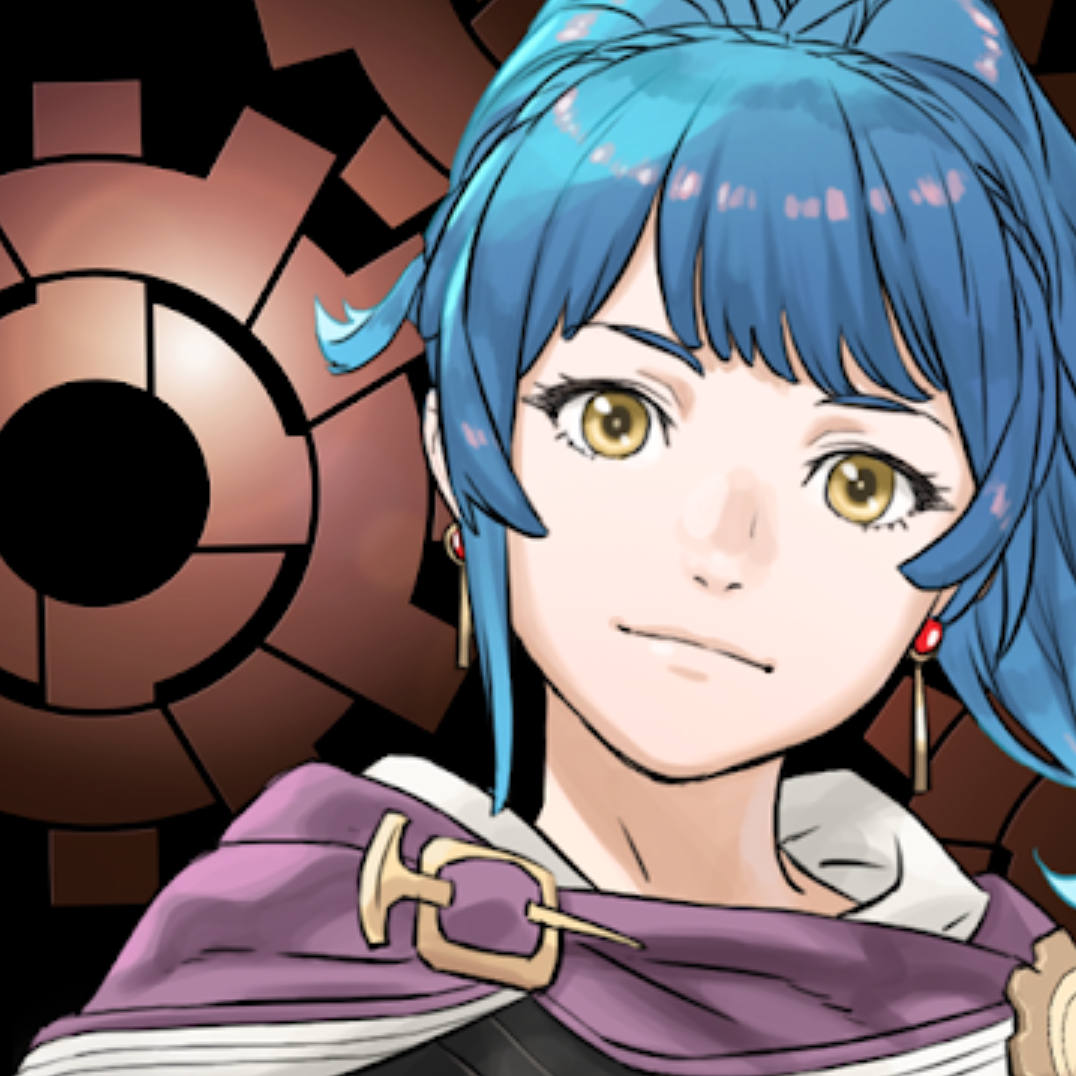 Fire Emblem Heroes
Android, iOS
Nintendo's hit strategy-RPG Fire Emblem series, which has been going strong for more than 25 years, continues its journey on smart devices. Fight battles customized for touch screens and on-the-go play. Summon characters from across the Fire Emblem universe. Develop your Heroes' skills, and take them to new heights. This is your adventure—a Fire Emblem that's like nothing you've seen before!