Featuring the signature characters from Kadokawa's Fujimi Fantasia Bunko, DMM Game's upcoming mobile RPG title "Fantasia Re:build" reveals details for the "Rebuild" nurturing system as well as more popular playable anime characters.
Fantasia Re:build Overview
Fantasia Re:build is a role-playing mobile game launched by DMM GAMES. It will bring together the characters of the Fantasia Library's many works, including "Date A Live", "Slayers", "Saekano: How to Raise a Boring Girlfriend" and so on. The overall world view of this work is carried out by the Koshi Tachibana, and the original character design is designed by Kurone Mishima and Ebikawa Kanetake.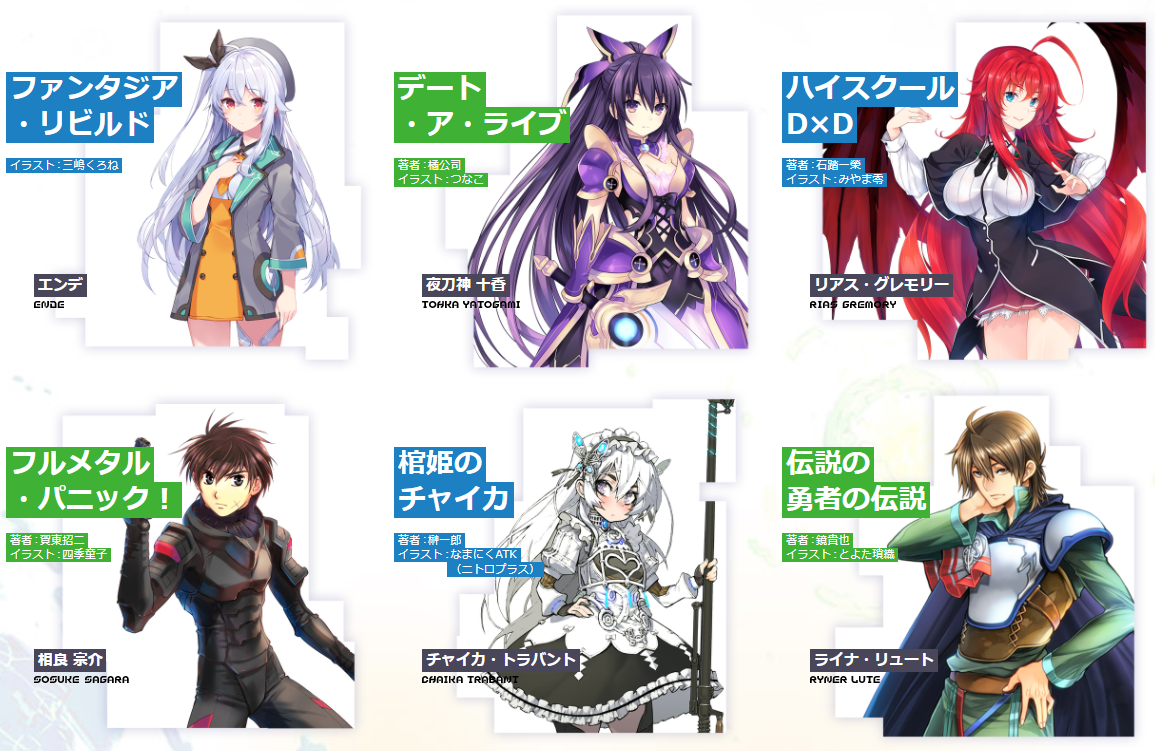 The game features a "Rebuild" nurturing system, which allows players to change the skin of the characters. The skin is newly created by the original illustrators. Special illustration can also be obtained if you continuously "Rebuild" the characters.
"Fantasia Rebuild" is set to release for PC via DMM GAMES, iOS and Android devices in 2020.
New Playable Characters
Lina Inverse – C.V: Megumi Hayashibara
Work: Slayers
Illustrators: Rui Araizumi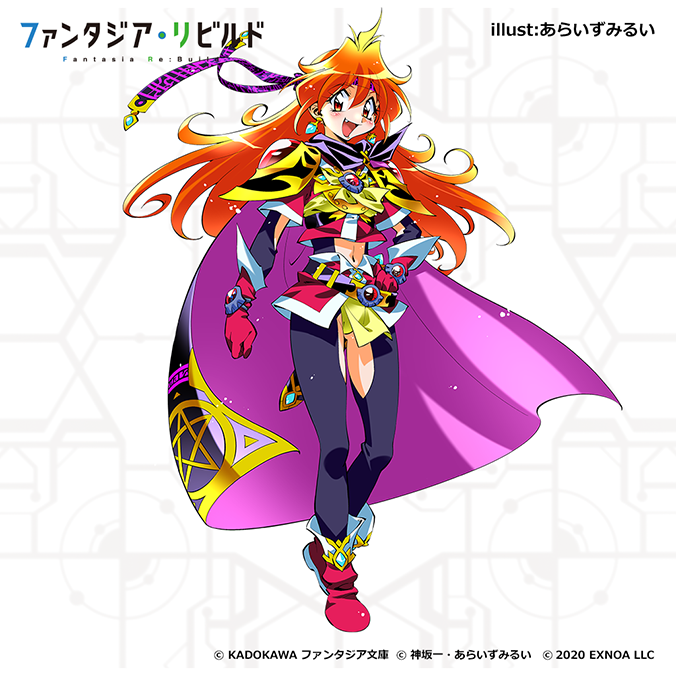 Glenn Radars – C.V: Soma Saito 
Work: Akashic Records of Bastard Magic Instructor
Illustrator: Kurone Mishima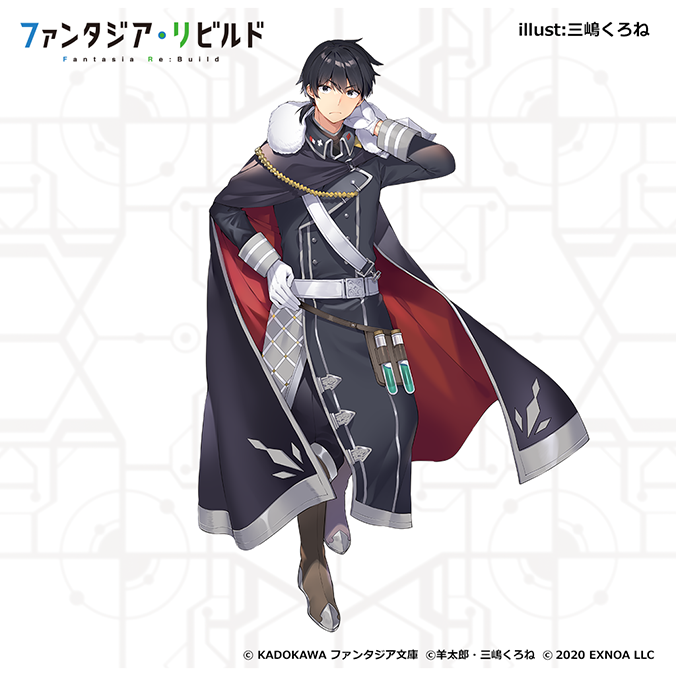 Kaguya Yamai & Yuzuru Yamai – C.V: Maaya Uchida & Sarah Emi Bridcutt
Work: Date A Live
Illustrator: NOCO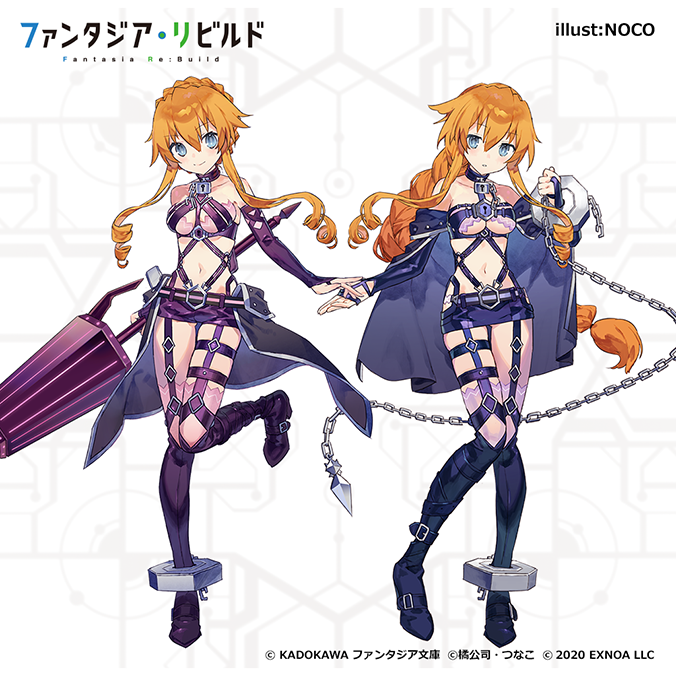 Megumi Kato – C.V: Kiyono Yasuno
Work: Saekano: How to Raise a Boring Girlfriend
Illustrator: Kurehito Misaki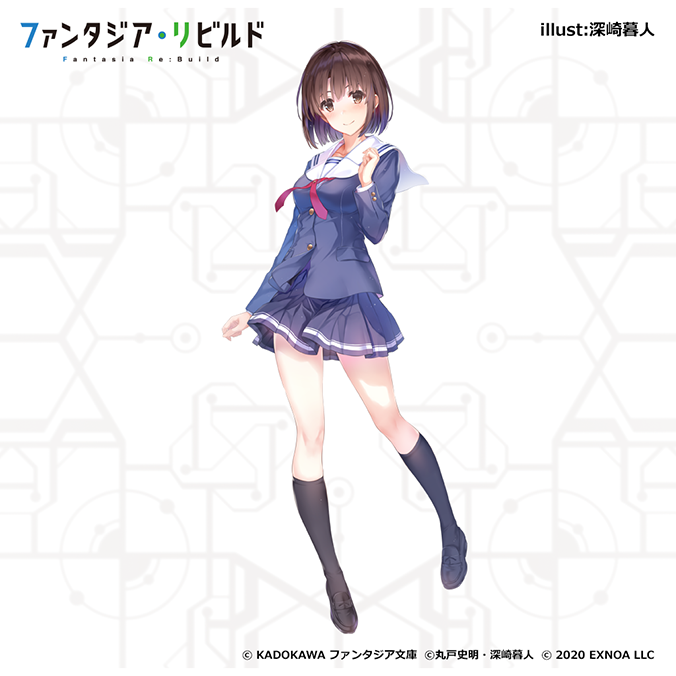 Akari Acura – C.V: Yuuko Hara
Work: Chaika: The Coffin Princess
Illustrator: Namaniku ATK