Mobile strategy game Epic War: Thrones has announced an Open Beta, letting you try out some of the features of this strategy game ahead of its full release.
The Epic War: Thrones Open Beta launches March 31st, and players will be able to choose from 100 different Generals from different States as you wage war and expand your territory.
The game had previously surpassed 300,000 Pre-Registrations across both the Google Play store as well as the App Store, As a result, the developers will be giving out free rewards for passing the big milestone.
In the game, players will assume the role of Emperor, being able to recruit various Generals to lead your army. These battles can even be fought on sea, leading fleets of ships against your friends . They can also be fought on foot, with massive siege towers and hordes of bowmen all looking to bring you victory.
Of course, your big armies won't come from nowhere. You'll also need to manage your resources, keeping track of things like lumber if you want to make sure you have enough units to survive the next battle. You can even take a break from conquest and instead open yourself to trade, letting yours be the wealthiest nation without having to loot or pillage.
The game's pretty graphics can be attributed to its use of the Unreal Engine, which the developers describe as bringing PC-quality visuals to the mobile game.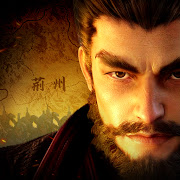 Epic War: Thrones
Android
Epic War: Thrones is a massive multiplayer strategy game by Archosaur Games. Made by Unreal Engine 4, Epic War: Thrones brings PC level experiences to mobile. You can play as a lord to lead troops conquering nameless land. You can combine high-level generals to occupy bases of enemies, upgrade general's skills, even destroy enemy's alliance. Only one alliance has chance to occupy the core area and win the highest reputation as the winners! My lord, whether you are a wise and virtuous leader or a brutal conqueror of the world, all military generals will be obeying you unconditionally, and this could help you to be the dominating figure in our chaotic time. Fight with followers, feel the high freedom strategic layout!