The newest seasonal event in Genshin Impact brings with it a whole bunch of fun stuff, and one of them is the Peculiar Wonderland and its accompanying Peculiar Challenges. Here's a breakdown of what you'll find when you open that door.
---
UNLOCKING PECULIAR WONDERLAND
You'll first need to complete Windblume Festival: Part 1 – Ode to Flower and Cloud. The Peculiar Wonderland quest will then unlock, and you can just walk right on over to chat with the NPC and to enter through the door.
The Peculiar Trial's enemies will scale according to your world level, so if you want an easier time, you could consider scaling it down or simply co-op.
BLESSINGS
Before the challenges commence, you will be given three possible Blessings when you reach certain Facundity levels. These blessings include:
Normal and Charged ATK SPD increase
Chance of damage effects occurring
CRIT DMG / RATE increase
Elemental RES increase
Elemental DMG bonus increase
Reduced stamina consumption
ATK increase
DEF increase
Shield strength increase
PECULIAR CHALLENGES
ONE WAY TRAFFIC
You'll need to memorize the right path or risk falling into the water below, deducting Facundity. If you're lucky enough, you might be able to trigger the wrong tile without falling in, but that's a matter of hitbox funkiness. Also be warned that you may not instantly fall either, which will take up even more time.
BARRAGE MINUET
You can jump over the ground waves, or block them with the Geo main character's constructs. Climbing them can likewise help reduce the need to jump all over the place. As you can see, it's not entirely failsafe either, but it can help avoid some of the waves. You can also pick up the highlighted "Crowns" for extra Facundity. Admittedly the hitboxes for the waves can be kind of funky too, so good luck.
WINDBLUME BLESSING
The Crowns will slowly fall from the top. You will want to pick up the pure white ones, as the ones that change colour will explode and deduct points.
STEPPING STONE ANTICS
Totally not a riff from Fall Guys, the platforms will shake and disappear from under you. You can also pick up the Crowns here for additional Facundity, but watch your step.
THE GREAT BUBBLE CRASH
Make your way to the top while picking up any Crowns along the way without getting hit by the bubbles. There will be safe zones at either side of the lane, but they will close as you get closer to the finish.
BUBBLE SPEEDSTER
A variant of the Bubble Crash, this time, you need to find the gaps between the bubbles or duck into the evasion zones on the sides.
SHIMMERING PATH
A variant of One Way Traffic, the path will disappear and pieces will occasionally reappear and you need to see yourself to the end.
NO LANDING!
Ride the currents and grab the Windblume floating in the air. Some Crowns may also be sprinkled in between. As the name suggests, you do not want to land.
PECULIAR TRIALS
Once you're done with the challenges, you'll face off an enemy at the end.
BLAZING CRIMSON TREE
Essentially the same as a Pyro Regisvine, but with extra AOE attacks towards the end of the fight.
COLOSSUS OF THE HUNT
You'll be thrown into battle with 1 Anemo Samachurl, 1 Hydro Samachurl, 1 Ruin Guard and 1 Ruin Grader. When there is an odd number of enemies left, it will rain elemental damage – be it electro, cyro, pyro.
AN UNSTOPPABLE FORCE!
You'll be pitted against two Geovishaps. When one goes down, elements will start raining from above.
---
Well, nothing else but to have fun in this new update. As needed, this Peculiar Wonderland overview will be updated, so go enjoy your Windblume in Genshin Impact.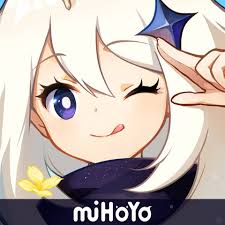 Genshin Impact
Android, iOS, PlayStation 4
Step into Teyvat, a vast world teeming with life and flowing with elemental energy. You and your sibling arrived here from another world. Separated by an unknown god, stripped of your powers, and cast into a deep slumber, you now awake to a world very different from when you first arrived.