Travelers in Malaysia will be able to encounter the Genshin Impact teleport waypoint right here in the country. As announced on Facebook, the "Encounter Genshin Teleport" event will be appearing at Bukit Bintang, Kuala Lumpur, Malaysia.
Encounter Genshin Teleport

Dear Travelers,
Ready to stumble upon Genshin Impact Teleport Waypoints in unexpected places?

August 24 – September 6(UTC+8)

Teleport Waypoint will appear in Kuala Lumpur Bukit Bintang Crossing. Time to take on an adventure there!

Quest 1: Travelers can obtain a hilichurl mask upon arrival.
Quest 2: Film a video with the Waypoint.
Quest 3: Post the video on TikTok with the hashtags #GenshinTeleport and #GenshinImpact.
Quest 4: Show the posted video to the staff on site to get a postcard and a bookmark (random style).

*Gifts are limited in quantity. First come, first served!
One might say the Malaysian Genshin Impact TikTok account was set up in advance for this event, though granted the platform has proven incredibly popular locally and worldwide anyway. While you may not be getting 5 Primogems and be able to instantly teleport to Bukit Bintang with this waypoint, why not go check it out if you're able to anyway?
Other regions might want to stay tuned to see if there'll be a waypoint popping up somewhere else.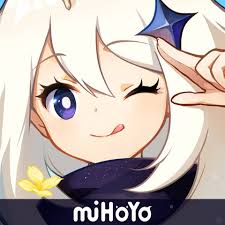 Genshin Impact
Android, iOS, PlayStation 4
Step into Teyvat, a vast world teeming with life and flowing with elemental energy. You and your sibling arrived here from another world. Separated by an unknown god, stripped of your powers, and cast into a deep slumber, you now awake to a world very different from when you first arrived.