If you didn't know Sega has taiyaki stores, well, now you do, as they'll be selling taiyaki designed off Genshin Impact characters. Genshin fans be able to eat taiyaki designed after Paimon, Qiqi, Venti, Keqing, Klee and Zhongli – with double sided expressions! – when you visit Sega Taiyaki's Ikebukuro branch from 19 June to 18 July, with take-out options and drinks available. With every purchase, you'll also get a randomly selected novelty character coaster with 15 possible options:
Aether
Lumine
Paimon
Jean
Diluc
Lisa
Amber
Kaeya
Venti
Noelle
Zhongli
Childe
Barbara
Klee
Xinyan
Any one person is limited to 10 taiyaki at a time, which sounds like a large task even at normal times, with the shop being open from 11:00 to 20:00 JST. If you don't want to stuff yourself with food, a retweet campaign is also running to obtain the coasters for yourself.
Alternatively, until 30 May, you can opt for Sega's crane games to obtain "ticket files", badges or acrylic standees, available in Aether, Lumine, Jean, Diluc, Lisa, Amber, Kaeya and Venti options.
Unfortunately for us non-Japanese residents, the food is probably not something we can get proxy services for, but the illustrations sure look cute enough for your social media. Presumably soon enough there'll be a full-on cafe collaboration in the vein of the KFC one, so we'll just have to wait.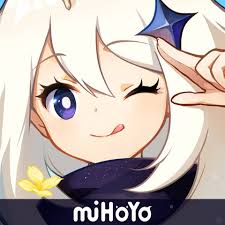 Genshin Impact
Android, iOS, PlayStation 4
Step into Teyvat, a vast world teeming with life and flowing with elemental energy. You and your sibling arrived here from another world. Separated by an unknown god, stripped of your powers, and cast into a deep slumber, you now awake to a world very different from when you first arrived.