As the DOTA Pro Circuit chugs along, Netflix and DOTA will be bringing you an animated series in DOTA: Dragon's Blood. For now, the first trailer has been released to announce the date of its premiere, on 25 March 2021. You can watch it below:
There will be more reveals and teasers to come as well, going by the schedule given: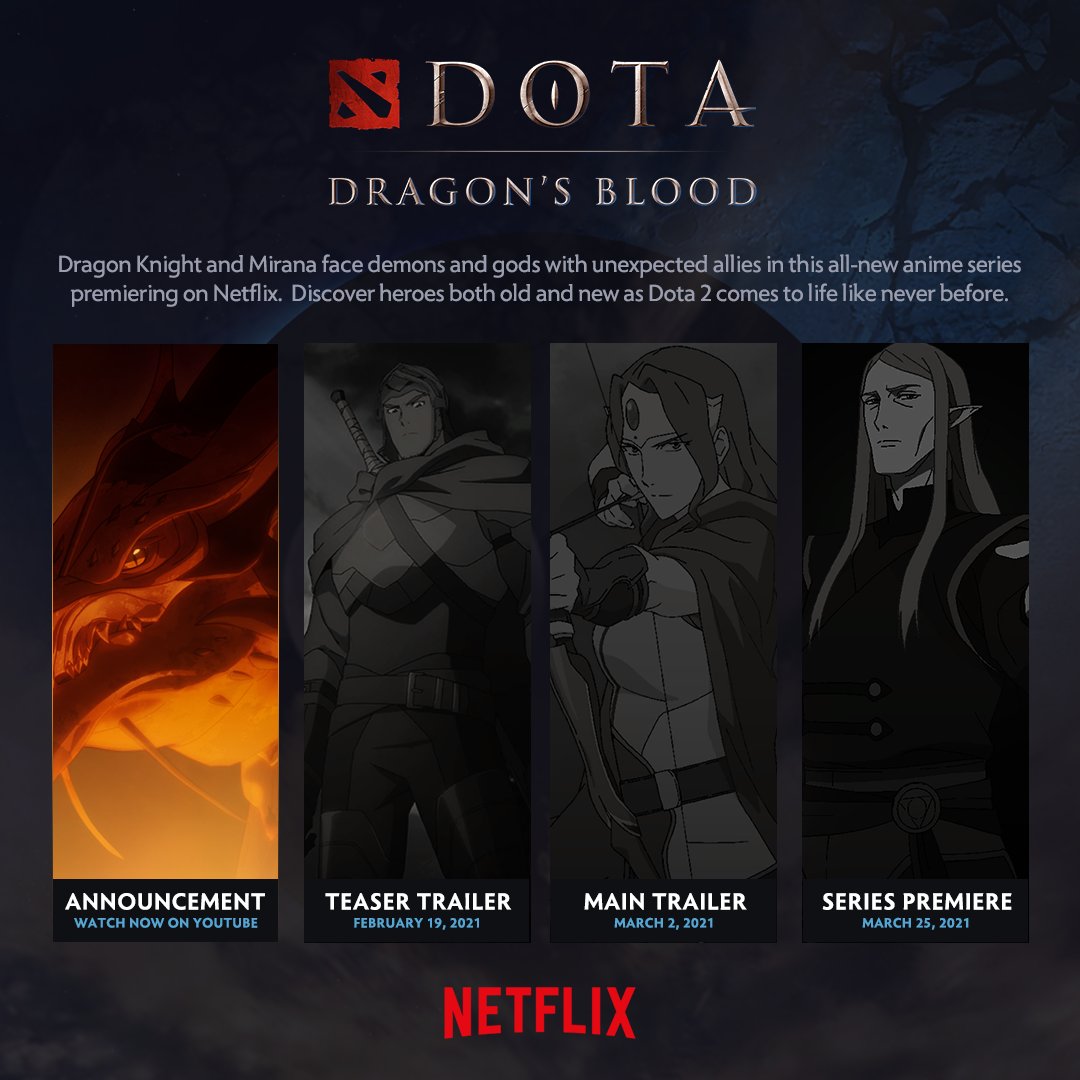 Teaser Trailer: 19 February 2021
Main Trailer: 2 March 2021
Series Premiere: 25 March 2021
The rough plot is given as follows:
Dragon Knight and Mirana face demons and gods with unexpected allies in this all-new anime series premiering on Netflix. Discover heroes both old and new as Dota 2 comes to life like never before.
The Netflix page states the following:
After encounters with a dragon and a princess on her own mission, a Dragon Knight becomes embroiled in events larger than he could have ever imagined.
From Wykrhm Reddy:
Following encounters with a powerful, ancient eldwurm as well as the noble Princess Mirana on a secret mission of her own, Davion, a renowned Dragon Knight, becomes embroiled in events much larger than he could have ever imagined.
DOTA: Dragon's Blood is produced by Ashley Edward Miller, and animated by Studio MIR. The series will run for eight episodes, with no episode length stated at this point. Presumably it'll be a series more geared to getting new fans into the DOTA universe, but we'll see when it actually does come out to pass judgment.