Details for playable Aloy in Genshin Impact have been released through the Playstation blog! With the next version update coming 1 September, there's plenty to look forward to. Reaching Adventure Rank 20 or above during the Version 2.1 and Version 2.2 updates will grant you Aloy and her four-star bow, Predator, when you log into Genshin Impact on PS4 or PS5. She is Genshin's first collaboration character, a 5-star to boot.
Aloy is a Cyro Bow user. Her Elemental Burst, "Prophecies of Dawn", sees her throw a Cyro Power Cell in a targeted direction which she can detonate with an arrow to deal AOE Cyro damage. Not only does her Elemental Skill "Frozen Wilds" and Talents buff herself and her teammates, they also debuff her opponents while dealing Cryo damage. "Frozen Wilds" throws a Freeze Bomb in a targeted direction and triggers an explosion to deal Cyro damage. The bomb then scatters into multiple Chillwater Bomblets that explode on contact with opponents immediately or after a short delay, dealing additional Cryo Damage.
Freeze Bombs or Chillwater Bomblets decreases an opponent's attack on hit, and Aloy gets 1 Coil stack. Each Coil stack increases Aloy's Normal Attack damage. With her Combat Override talent, she also increases the whole party's attack on receiving a Coil stack. At 4 Coil Stacks, Aloy gains the Rushing Ice effect that converts her Normal Attacks into Cyro, her "Strong Strike" talent further increasing her Cyro damage bonus.
Her Predator bow empowers Aloy with its unique effect and can be used on any platform. However, the weapon's Strong Strike effect will only be usable on the Playstation platform.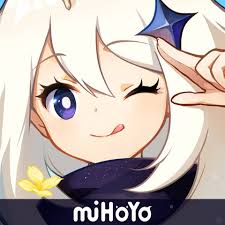 Genshin Impact
Android, iOS, PlayStation 4
Step into Teyvat, a vast world teeming with life and flowing with elemental energy. You and your sibling arrived here from another world. Separated by an unknown god, stripped of your powers, and cast into a deep slumber, you now awake to a world very different from when you first arrived.
---
Check This Out Next
---