Details for the previously reported on World Flipper and Granblue Fantasy collaboration has been revealed! As it turns out, the teased characters are the bosses for this event, known simply as the Wind God and Thunder God duo in Granblue Fantasy. The bosses will be wind element, so raising fire characters will be most beneficial. The collab will commence 12:00 JST, 12 May 2021, according to the news post.
Beatrix and Zeta will be representing Granblue Fantasy in World Flipper, though details regarding their availability are not disclosed at time of writing. Going by the Princess Connect collab with Dragalia Lost, it's possible that they'll be permanently available in the pool, but the event itself has no stated end date right now either. As it were, a new gacha banner will begin when the collab does, with the characters in the following banner on rate up.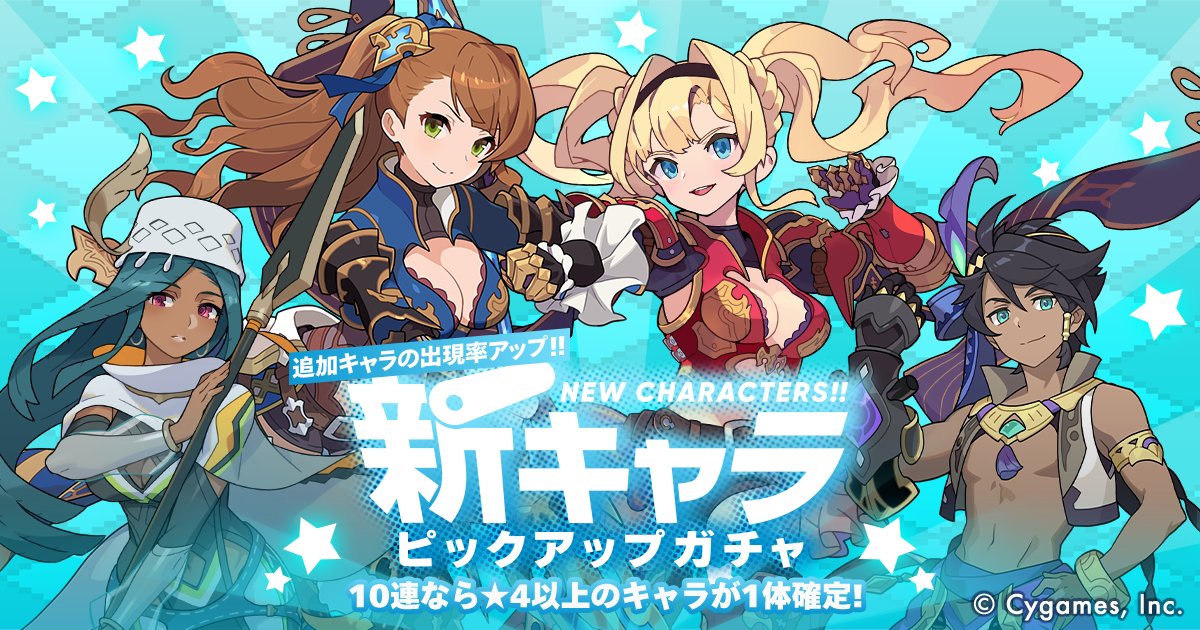 There will be free single pulls in the gacha until 04:59 JST, 21 May 2021.
Besides the collab, there's the 1.5 anniversary stream coming up, scheduled for 26 May 2021 at 21:00 JST. Prior to the stream, players who create accounts by 31 May will be able to obtain 1500 rainbow orbs, so if you want to reroll for the Society duo, you can try to take advantage of that.