COD: Black Ops Cold War and Warzone is getting new content in Season Two Reloaded! With CIA Special Officer Russell Adler still M.I.A. and Armistice attempting to contain the spread of an unknown threat within Verdansk, that means players will need to dive into new maps, modes, and features for Black Ops Cold War, along with two new Operators – Wolf and Rivas – the new ZRG 20mm sniper rifle, and new bundles that will also be available within Warzone. COD Season Two Reloaded is live in Black Ops Cold War, while Warzone will receive it on 31 March 14:00 GMT +8.
Find plenty of new Zombies content in Outbreak, prove your skills in the new Blueprint Gun Game, and fight to the top in the debut of Gunfight Tournaments. Thankfully for most players, this content update also brings great news of a lower, optimized file size across Warzone. Those who own the full version of Modern Warfare/Warzone, or who own the free-to-play Warzone game, will find their overall file size footprint reduced on their respective platform. The Warzone update will be larger due to the data optimization, so don't get too startled at its size still.
Full details regarding the content update can be found via the official website.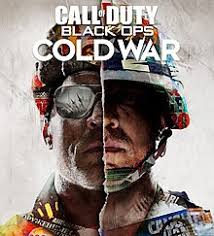 Call of Duty: Black Ops Cold War
Microsoft Windows, PlayStation 4, Xbox One, Xbox Series X|S
The next generation of global combat is here with the iconic Black Ops Multiplayer experience,
defined by Treyarch's signature combat, deniable operations, and a connected experience across
platforms and console generations.