The next Civilization VI update will be the Ethiopia Pack, including a new leader and the titular civilization, along with a new District and additional buildings. This part of the DLC will include a new optional game mode dubbed Secret Societies , which requires either the Rise and Fall or Gathering Storm expansions to play.
Four powerful and mysterious Secret Societies will be added to the world. Discovering one of them will unlock a unique Governor that doesn't require assigning to a city. When you become a member of a Society, you will be committing to membership for the rest of the game. When you are in an alliance with players of the same Society, Alliance Points will be generated more quickly and likewise will have an improved opinion of you in diplomacy. Conversely, players who are members of a different Society will dislike you once aware of your affiliation.
Players with the New Frontier Pass will receive he Teddy Roosevelt and Catherine De Medici Persona Packs. Each Persona Pack contains a brand-new take on a favorite leader, with a new leader model and background, new gameplay bonuses and an updated agenda that reflects the changes to the leader's personality. "Rough Rider Teddy" excels at keeping the peace on his home continent, while "Magnificence Catherine" can use Luxuries to overwhelm the world with Culture and Tourism.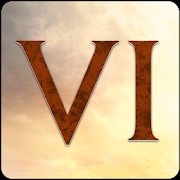 Civilization VI
Microsoft Windows, Nintendo Switch, PlayStation 4, Steam, Xbox One
Originally created by legendary game designer Sid Meier, Civilization is a turn-based strategy game in which you attempt to build an empire to stand the test of time. Explore a new land, research technology, conquer your enemies, and go head-to-head with history's most renowned leaders as you attempt to build the greatest civilization the world has ever known.
---
Check This Out Next
---