During the recent Chainsaw Man live stream event that happened over on the 5th August, the cast of voice actors who will be taking on the role of the main characters were revealed, and much to everyone's surprise the voice actors are relatively new compared to the other veteran voice actors who have been in the scene for years.
For those who are still unfamiliar with the cast of Voice Actors and Actresses who will be playing the role of  Denji, Power, Aki and Makima, here is the list as well as the known roles that the VAs have performed as according to Anime Galaxy.
Kikunosuke Toya – Denji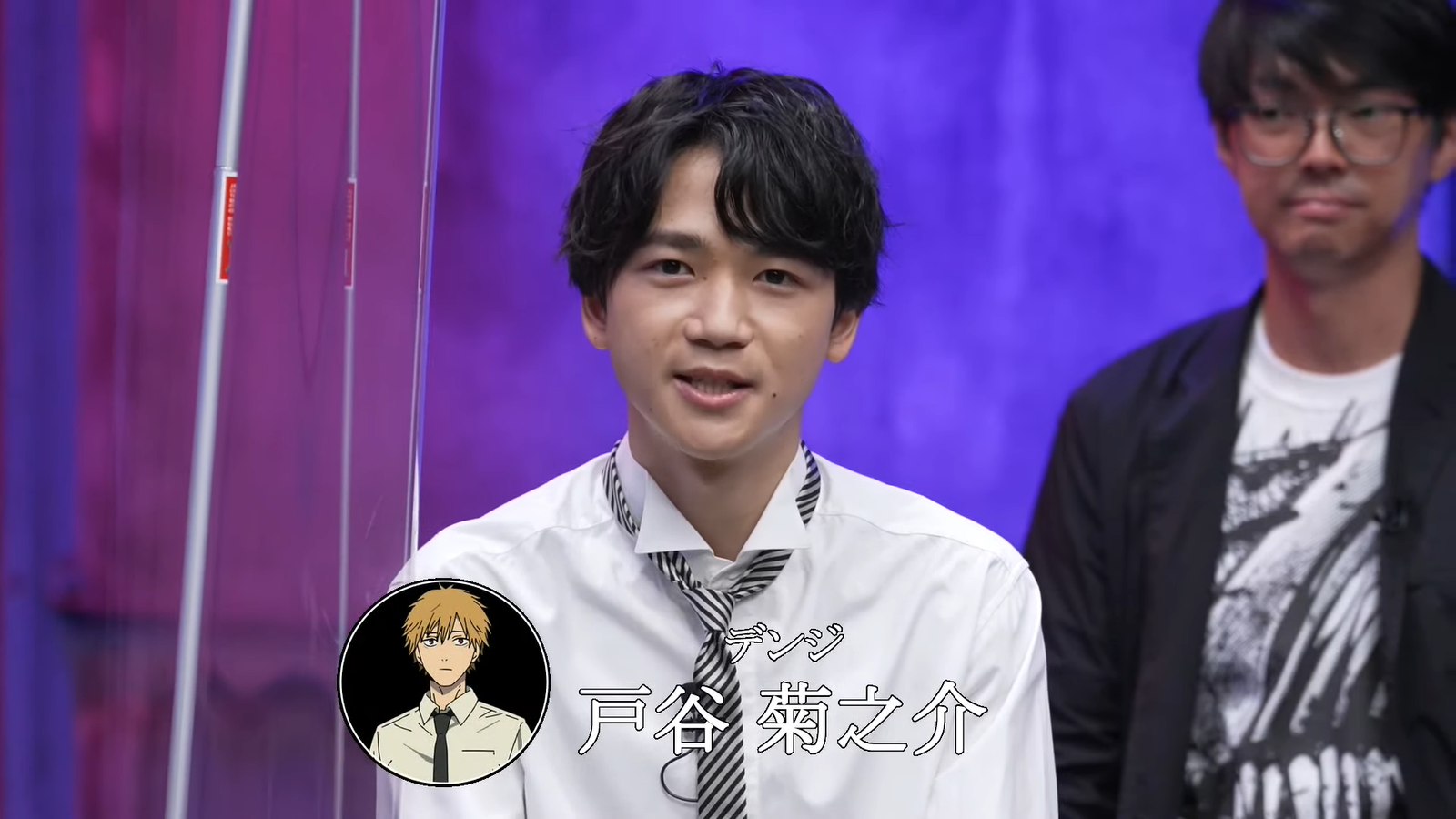 Known Roles: Osei Kiyoshima from Wind Boys!
Tomori Kusunoki – Makima
Known Roles: Futaba Igarashi from My Senpai Is Annoying, Misha Necron from Misfit of Demon King Academy
Shogo Sakata – Aki Hayakawa
Known Roles: Gladion from the Pokemon anime, Carbo from Dr. Stone
Fairouz Ai – Power
Known Roles: Jolyne Cujoh from JoJo Stone Ocean, Valkyrie from Cautious Hero
While compared to other well-known Voice Actors and Voice Actresses and their list of roles, this cast of VAs certainly pales in comparison but that doesn't mean that they won't do a good job at voicing their respective characters.
Although, while it's certainly nice to have well-known Voice Actors to bolster hype for a show, given how Chainsaw Man's reputation is within the anime community, they won't need the extra publicity. I personally believe having newer talents in the spotlight would help shape out the voice acting industry, as well as up and coming voice actors who wish to have a chance to make a name for themselves.
It's true that being a good voice actor requires skills and experiences, another big factor when it comes to voice acting is to be passionate about character that you're playing as.
According to twitter user D_Kumii, they mentioned that the voice actress for Makima – Tomori Kusunoki had prayed to a picture of Makima at her home until she passed the audition to voice her.
Makima's voice actress Tomori Kusunoki is so cute:

"I was so happy to be selected for the anime that I prayed every day to the picture of Ms. Makima at my home until I passed the audition" pic.twitter.com/H4VsYh5DKD

— Kumi (@D_Kumii) August 5, 2022
While it's still too early to speculate how well these new voice actors will perform in the upcoming Chainsaw Man anime adaptation, I sincerely hope that they will be able to make a name for themselves within the community and industry.