The end-game for Borderlands 3 now receives an overhaul, with Mayhem 2.0 adding more layers of challenge! The Revenge of the Cartels seasonal event is also running, with new time-limited activities and loot. Both are free additions to the game: the former revamping the existing Mayhem Mode system with fresh and inventive new challenges, while the latter offers new areas, enemies and gear!
Mayhem Mode unlocks when you finish the game's main campaign. Crank up the difficulty for better loot, and with the Borderlands 3 Mayhem 2.0 update, the experience is now made to be more varied, lasting, and rewarding.
25 all-new game-changing modifiers, including:

Heads go big in Galaxy Brain mode
Drone Ranger: spawns healing drones to assist enemies

Easy, Medium, Hard and Very Hard modifiers
Each difficulty level in Mayhem 2.0 (up to 10) uses a specific mix of these ratings, modifiers selected at random from these pools
Stats also improve on weapons as you work through Mayhem levels! From level 6 onwards, bosses can drop any of eight new Legendary weapons. Mayhem Mode can now also be adjusted any time via a new tab in your ECHO device menu. Full details on Mayhem 2.0 can be found here.
For Revenge of the Cartels meanwhile, the free in-game event will run till 5 June, with an all-new area, fresh enemy types, limited-time Challenges, and of course, more gear including new Legendaries and Anointments.
Your Saurian crewmate Maurice has gotten in with the wrong crowd in his studies of human customs. He finds himself indebted to Joey Ultraviolet, kingpin of the Eridium Cartel, and you'll need to fight him and his underlings at Villa Ultraviolet – an opulent hideout overlooking a tropical paradise – to save Maurice.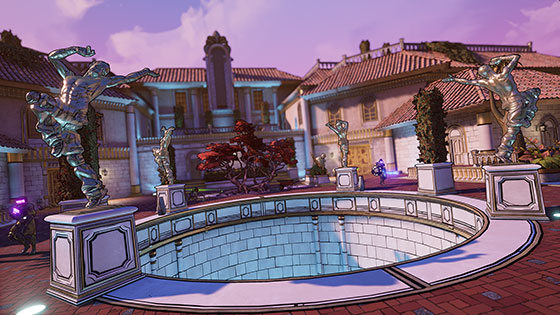 Cartel Operatives will glow neon and will be lurking all over the galaxy. Take them out and their backup to find the coordinates of the hideout. Waves of Eridium Cartel members, belonging to one of three distinct gangs, will throw themselves at you. Each gang will have its own Underbosses and Legendary loot pool, so what are you waiting for? You won't face the same gang twice in a row.
18 new limited-time Challenges will reward cosmetic items, progress of which can be tracked in your ECHO Device menu. Details here.
The Co-op Loot Drop event is still on until 30 April, so play with other Vault Hunters online!
Borderlands 3
Microsoft Windows, PlayStation 4, Xbox One
It's time to go shooty shooty again with your zany Vault Hunters! The next installment of the Borderlands series will have more guns, more loot and more Claptrap* than ever before!
---
Check This Out Next
---