Blue Archive is now available in Japan! Developed by NAT Games and published by Yostar Japan, the game launched at 13:00 JST today on 4 February 2021, after an initial delay from its projected 2020 release. You'll be able to log in and grab all the pre-registration rewards which has since expanded to include an additional 600 gems at 250,000 milestones. The rewards given out are as follows:
10,000: 50,000x Credits
30,000: 100x gems
70,000: 200x gems
100,000: 300x gems
150,000: 600x gems
200,000: 2-star Junko
250,000: 600x gems
1,200 gems is enough to do a 10-pull in the game, while Junko is an AR-type, Light Armor unit whose attacks can Penetrate. She can fire in a straight line while sacrificing some of her HP, playing into her passive to allow her to be invulnerable once per battle when she drops below a health threshold as well as dealing more damage the lower HP she's at.
Now, presumably it will just be a matter of time before Blue Archive makes its international debut now that it's finally available in Japan. In the mean time, the rest of us non-Japanese players can watch the animated promotional video and muddle through the language barrier until then.
You can check out the Japanese official Twitter here for relevant updates.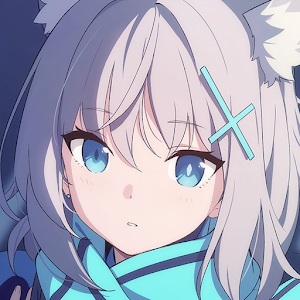 Blue Archive
Android, iOS
You have been appointed as an advisor to the Federal Investigation Club, Schale, located in Kivotos. It's a huge academy city where numerous academies are clustered together. Resolve the endless incidents that occur in Kivotos with charming allies full of personality, and build special memories with them!