SINoALICE adds two characters, one new and one returning, to the ever-expanding roster of fairytale-inspired units.
For a limited time, Snow White/Gunner and Red Riding Hood/Alternative are available in their respective grimoires. The latter is a Crusher-class character who specialises in heavy weapons. The former specialises in projectile weapons, as the name implies.
Snow White/Gunner is a new addition to the game. She, and her corresponding weapon, Crossbow of Justice, enjoy a rate up on her banner, Rain of Iron Arrows. On the other hand, Red Riding Hood/Alternative is a returning character. Furthermore, this Alternative character and her corresponding weapon, Brutal Intent, has a rate up on the banner, Back Alley Reaper Redux.
Besides the characters, SINoALICE will also have a new armor event. This event, dubbed Howl of the Dark World, introduces Sandstone armor and the new wind-element Nightmare, Cetus.
In addition, all of the added content will be made available later today after the 8.00 am UTC+0 maintenance.
Finally, while the game is implementing these new content, producer Shogo Maeda made a public apology to SINoALICE players on the game's Twitter account. Apparently, many players experienced issues with logging into their accounts after the server integration.
You can watch Maeda's statement below: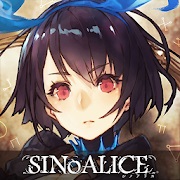 SINoALICE
Android, iOS
Fairy tale characters fight to "revive their author". Enter the dark world of SINoALICE as imagined by Yoko Taro (Drakengard, NieR).