Yostar Games have announced the launch of the newest Azur Lane event – Revelations of Dust along with 5 new HMS shipgirls. Additionally, new school themed furniture set, gear skins and skins will also be available during the event.
Revelations of Dust
The Revelations of Dust event begins on 23rd February 2023 and lasts till 8th March 2023. Set on a remote island near the Antarctic, Commanders will need to uncover the hidden conspiracies beneath the facade. While all eyes were on the World Expo, an investigation fleet sent by the Queen arrived.
During Revelations of Dust, Commanders can collect [Ancient Seal] to get rewards including Super Rare Battleship Royal Oak, Elite Destroyer Hero, new gear, and more.
New Characters
Implacable (UR Aircraft Carrier)
When Implacable launches an Airstrike, she has a chance to lower the Speed of all enemies to zero and randomly reduce the Evasion stats of one enemy. When Implacable is afloat, based on the number of times ships in the fleet take damage, she gains stacks of No Mercy and has different effects when she launches an Airstrike.
Royal Oak (SR Battleship)
Royal Oak can increase her Speed and Firepower when there's a Destroyer or Light Cruiser set in the Vanguard. She can also protect one Royal Navy ship in the fleet from sinking when taking fatal damage.
Scylla (SR Light Cruiser)
Scylla is a supporter for Aircraft Carriers and can fire a special barrage that increases the aircraft damage taken by enemies hit by the barrage. Additionally, shooting down aircraft will trigger the Carrier Escort effect which reduces the damage taken from Aircraft Carriers and Light Aircraft Carriers.
Argus (Elite Light Aircraft Carrier)
Argus can increase the Aviation, Reload stats and Experience gaining of the Aircraft Carriers and Light Aircraft Carriers in the fleet. When launching an airstrike, she has a chance to launch an additional special torpedo bomber airstrike.
Hero (Elite Destroyer)
At the beginning of the battle and every 20 seconds thereafter, Hero performs a Hero Knockout or Hero Slash attack and increases her Firepower, Torpedo and Anti-Submarine Warfare stats.
Event Shop and Skins
9 new skins of the School Girl series will be included in this update. The skins are as follows: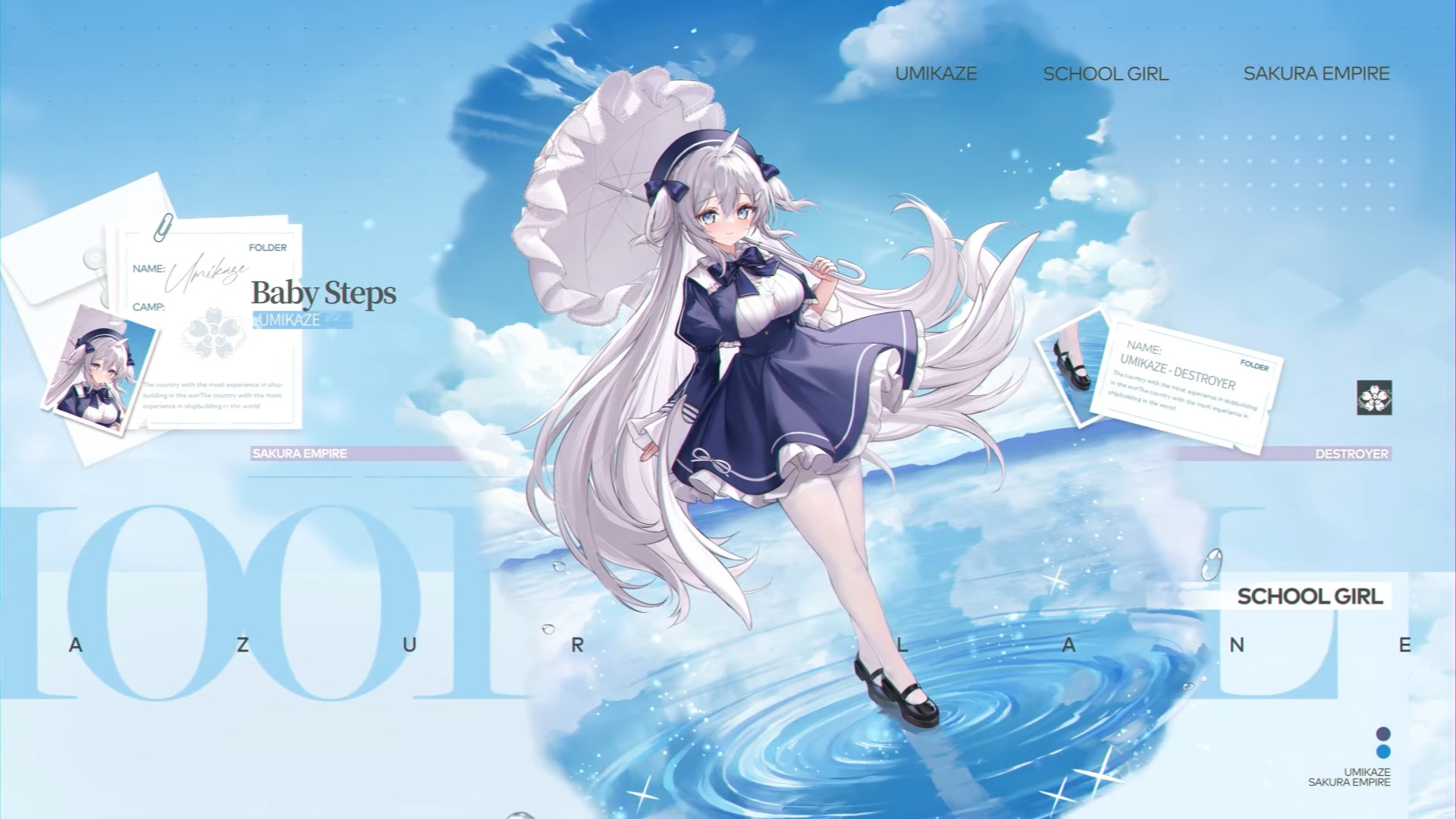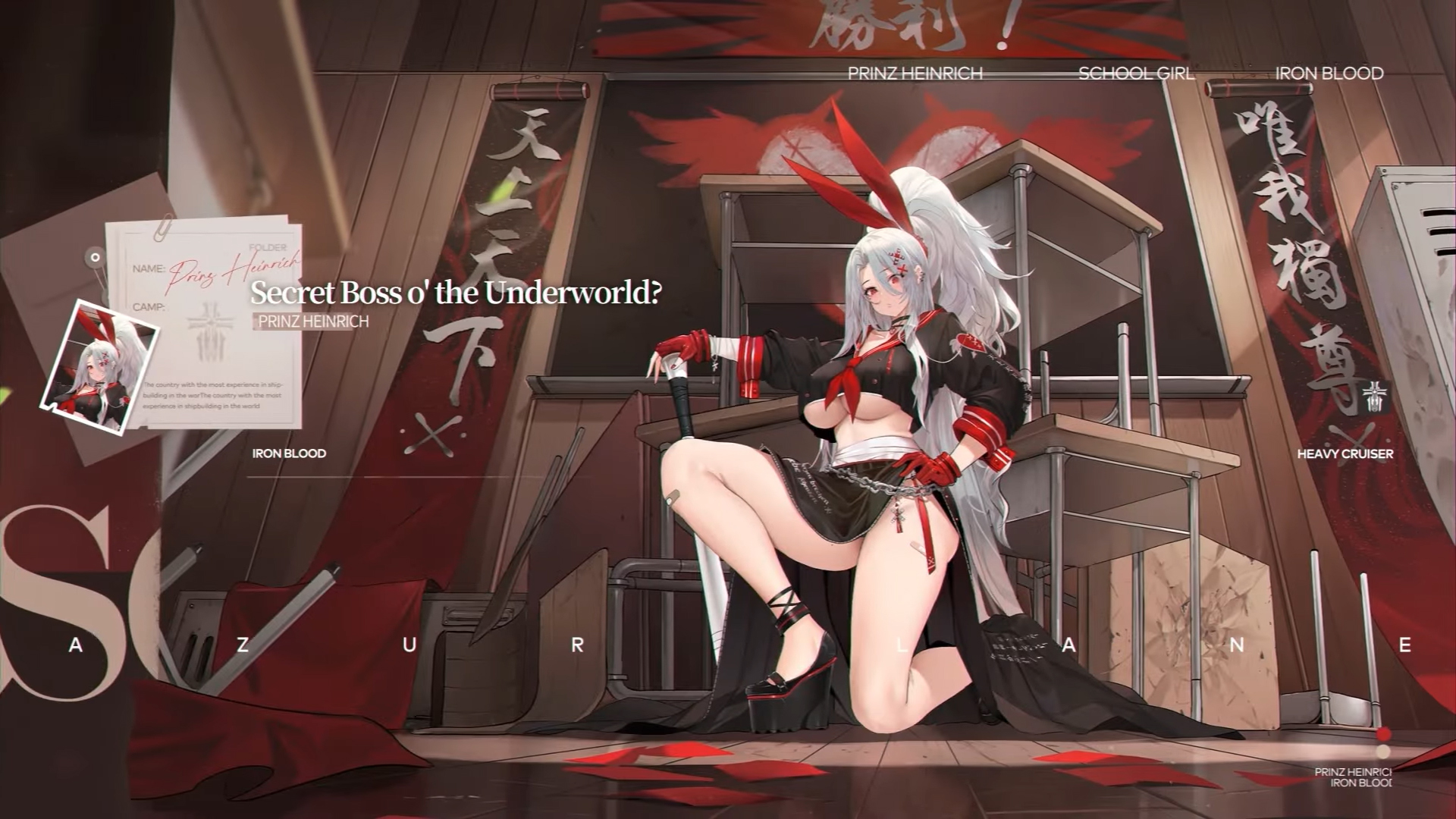 Commanders who log in during the event period will earn 2 rental outfit vouchers which can be used on the following skins:
Implacable – Shepherd of the "Lost" (Dynamic)
Royal Oak – Bashful Oak
Marblehead – Not-so-Serendipitous Rain (Dynamic)
Additionally, the new "Royal Academy" and Gear Skin Box (Royal Academy) furniture set are available for purchase in the shop.
---
For more details on Azur Lane and the Revelations of Dust event, check out the official Azur Lane twitter here.
Azur Lane
Android, iOS
An ideal Naval Warfare game like you always imagined! ・A unique mix of RPG, 2D shooter and tactical genres combined in a beautifully designed anime game ・Easy and intuitive gameplay, built on the concept of 2D side-scroller, is the main feature of Azur Lane ・Organize up to six ships into flotilla, break through enemy gunfire and defeat them! ・Both AI and manually controlled battles are available, choose whatever you like! ・Build your own fleet. Azur Lane has a wide range of warships from all over the world. ・More than 300 ships, each with its unique stats and represented by a beautiful character! ・Live2D interaction technology is available for selected characters
---
Check This Out Next
---