New updates are coming this August 2020 for Civilization VI, with a new video highlighting the changes, adjustments and additions coming 27 August. Firaxis will also be doing a community livestream ahead of the update at 02:00 GMT +8 on Thursday, 27 August.
Besides balance and update changes, each game update includes a new feature such as a scenario, game mode or customization. This month's update includes the Natural Wonder Picker, Tech and Civic Shuffle Mode and changes based on player feedback.
The Natural Wonder Picker enables players to manually select which of Civilization VI's natural wonders will randomly generate on the map. This is a great feature for players to discover some wonders that they may not have seen before or exclude some that they dislike, giving players even greater control over how they want to play the game. This means players can select from the base 12, 7 from Rise and Fall, 7 from Gathering Storm, 5 from DLC packs and 3 from the Maya & Gran Columbia Pack if you have all of them. Otherwise, you can only pick those you have access to.
The Tech and Civic Shuffle Mode adds a new wrinkle to how players can progress their civilizations forward. In this mode, positions and identities of each Tech and Civic are hidden while prerequisites and costs are randomized. The benefits of completing Techs and Civics are the same – for example, researching Mining will always unlock mining improvements – and the randomized tree is the same for all players. This results in a fair and level playing field for everyone and introduces an element of discovery and randomization, rewarding those who can react and adjust quickly.
Following player feedback, some new adjustments are making their way to Civilization VI. This includes changes to forest and jungle fires, which will burn longer before changing to a burnt-out state, as well as tweaks to Government Plaza effects. Full details will be available in patch notes that release alongside the update on Aug. 27.
These updates for Civilization VI this August 2020 are one of many free updates that are a part of the overall content roadmap, available to all with the game.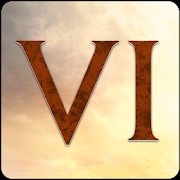 Civilization VI
Microsoft Windows, Nintendo Switch, PlayStation 4, Steam, Xbox One
Originally created by legendary game designer Sid Meier, Civilization is a turn-based strategy game in which you attempt to build an empire to stand the test of time. Explore a new land, research technology, conquer your enemies, and go head-to-head with history's most renowned leaders as you attempt to build the greatest civilization the world has ever known.
---
Check This Out Next
---