As revealed on the Japanese livestream, Arknights Global will be having the Near Light event! Its original release on the Chinese servers was to celebrate the game's 2.5 anniversary.
The Arknights Global run of Near Light will feature:
Paid packs

Kazimierz Major pack with 90 Originite Prime, 1 10-Headhunting Ticket among other resources
5-star Elite 2 Promotion pack
"Duck Lord's Purse" with 13 Originite Prime and LMD
6-star Selector

Daily Orundum
New outfits

Myrtle (Free), Rosa (18 OP), Andreana (15 OP), Pallas (15 OP)

New Operators

1-star: Sniper "Justice Knight" (free)
4-star: Caster Pudding (red certificates)
5-star: Vanguard Wild Mane (event Operator), Caster Corroserum, Medic Honeyberry (red certificates)
6-star: Vanguard Flametail, Guard Nearl the Radiant Knight (LIMITED)

New Limited Headhunting, with associated free pulls

Rosmontis and W will be available in the pool

New event furniture set and Lucky Drop furniture set
Live2D for W and Rosmontis
Outfit ticket for those who obtained Defender Nearl's Coral Coast outfit
Next Standard Headhunting will feature:

6-star: Specialist Mizuki, Caster Mostima (expected in shop)
5-star: Specialist FEater, Guard Ayerscarpe (expected in shop), Supporter Pramanix

Recruitment update

6-star: Specialist Aak
5-star: Defender Hung
1-star: Sniper Justice Knight

Operator Records

Guard Nearl the Radiant Knight, Sniper Platinum, Medic Ptilopsis, Defender Gummy

Modules for Fast Redeploy Specialists, Chain Casters
New Annihilation Stage, themed after Dossoles Holiday
Background change function, updated filtering
Global players can get more goodies through the Kazimierz Major Warm Up Event portal here, which will run from 21 April 2022, 04:00 UTC -7 to 7 May 2022, 03:59 UTC -7. The Japanese stream has Near Light run from 28 April 2022, 16:00 JST to 19 May 2022, 03:59 JST. The schedule should be coming out next week if not earlier.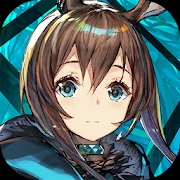 Arknights Global
Android, iOS
Take on the role of a key member of Rhodes Island, a pharmaceutical company that fights both a deadly infection and the unrest it leaves in its wake. Together with your leader Amiya, you'll recruit Operators, train them, then assign them to various operations to protect the innocent and resist those who would thrust the world into turmoil. Your tactics will determine the future of Rhodes Island. Fight for the Dawn!