Another Eden is a game created by one of the head developers for Chrono Trigger, Masato Kato. If you haven't gotten to know about this game, we had our try on the game and you can check it out here!
Back to topic, during our trip, we didn't forget to drop by Collabo_IndeX Shinjuku, located in Suzuya Shinjuku. Another Eden fans, you should really try to go to one of their collab cafe, they are pretty awesome. There are 3 different periods at 3 different locations. Here are the locations that we know based on the poster given on their official website.
Inside the cafe, the whole thing is covered with the merchandise and decorations all related to the elements of the game. A lot of the soundtracks are played within the cafe as well! There is so much to experience here. Here's a few photos that we took! Check it out!
Other than the decorations of the cafe, the menu during this event will have Another Eden themed items. For each item that you ordered here, you will get a free chance to gacha for a coaster featuring the characters from Another Eden! Here's the special menu and the coaster that we got from the cafe.
The food here looks really close to how they are represented in their website and they taste good as well! Here are some that we tried out from their Another Eden special menu.
There are also a merchandise area that sells official arts, prints and other collectibles as well. Have a look!
All the photos above are taken with Huawei 20 Pro 48MP AI Quad Camera.
For each location, the cafe will only last for a month. Better be quick if you are in the area! The experience is superb! As of now, the next tentative location will be at Luau Aloha Table.
With all these elements, I felt like I dove into the inn within Another Eden and jump back to reality when I exit the shop.
If you want to know more new about Another Eden and its updates, click this link here. Be sure to check out our other covers for Another Eden as well! You can also check out their full menu and merchandise right here! If you want to try the game, click the red button below!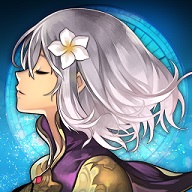 Another Eden: The Cat Beyond Time and Space
Android, iOS, Microsoft Windows, Steam
Acclaimed creators from a number of well-known and popular series have come together to bring an exciting and 
epic RPG to mobile devices. The game have a 
surprising amount of content for a mobile gaming app, a modernized classic spacetime RPG. An epic story crossing the Antiquity, Present, and Future from master story writer Masato Kato. The main theme written by Mitsuda Yasunori, the game contains over 60 songs recorded with orchestras and folk music.