Netflix is releasing some new movies and tv shows to bring some chill to a rather hot August.
Here's what you can expect from the 23rd-31st of August:
Must Watch for August
The Witcher: Nightmare of the Wolf, Streaming on Netflix 23 August.
The world of "The Witcher" expands in this 2D anime film that explores a powerful new threat facing the Continent. It will also feature the Japanese rock band ROTTENGRAFFTY.
Hometown Cha-Cha-Cha, Streaming on Netflix 28 August
At a crossroads, a woman moves to a seaside village where she meets a handyman intent on helping his neighbors.
Besides these two, there are several other new programs and films coming to Netflix in late August.
Date of Release 24/8/2021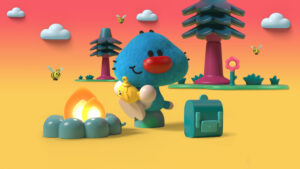 Oggy Oggy – NETFLIX KIDS & FAMILY
In this colorful series made for preschoolers, Oggy is an adorable baby kitten who has silly adventures near and far with all of his friends.
Untold – NETFLIX DOCUMENTARY
UNTOLD: From the creators of WILD WILD COUNTRY, comes a five-part docuseries event that brings fresh eyes to epic tales from the wide world of sports. From tennis to boxing to basketball, these stories aren't the ones you've heard before, even if you think you have. Premiering weekly, each film kicks off at a pivotal moment — the big fight, the Olympics, the playoffs — and then delve deep into what happened beyond the headlines, as told by those who lived it, to reveal the grit, resilience, heartbreak, triumph, violence, comedy and pathos beneath the sweat.
UNTOLD: Caitlyn Jenner – Directed by Crystal Moselle (Betty, The Wolfpack) and told with an extraordinary collection of never-before-seen archival footage, including reels of newly discovered Olympic footage and home videos from the Jenner family, Caitlyn Jenner traces her life with new insight from winning gold to making the decision to transition to her relationship with her children. Get your access to our production stills and more information on our Media Center and catch the docuseries' trailer here.
Date of Release 25/8/2021
Bob Ross: Happy Accidents, Betrayal & Greed – NETFLIX DOCUMENTARY
The never-before-seen story behind the prolific landscape artist and host of "The Joy of Painting", Bob Ross. Download more production stills and get more information on the title at the Media Center.
Clickbait  – NETFLIX SERIES
In this thriller series, eight different points of view provide tantalizing clues to the perpetrator of a gruesome crime fueled by social media. Access the Key Art and production stills only at Media Center or find out more about the cast announcement on Newsoom. And, don't forget to spare some time to catch the official trailer!
John of God: The Crimes of a Spiritual Healer – NETFLIX DOCUMENTARY
Claiming to perform miracles, medium João Teixeira de Faria rises to international fame before horrifying abuse is revealed by survivors and prosecutors. Production stills and more information on the title are available on Media Center.
King of Boys 2 Vol. I  – NETFLIX SERIES
The sequel to director Kemi Adetiba's 2018 crime thriller.
Motel Makeover  – NETFLIX SERIES
Two budding hospitality entrepreneurs look to expand their empire by renovating an old motel in Ontario — just as the COVID-19 pandemic hits. Hit up Media Center now to explore our gallery of images or check out the official trailer.
Open Your Eyes – NETFLIX SERIES
In the aftermath of tragedy, a teen finds herself at a memory disorder center, where she bonds with other patients who have experienced similar traumas. The teaser is now live on YouTube while the Media Center hosts more information and images of the title.
Post Mortem: No One Dies in Skarnes – NETFLIX SERIES
She's back from the dead and has a newfound thirst for blood. Meanwhile, her family's funeral parlour desperately needs more business. Hmm, what if… View more production stills at the Media Center and click here to watch the official trailer. Don't forget to check out the First Look announcement on Newsroom.
Date of Release 26/8/2021
EDENS ZERO – NETFLIX ANIME SERIES
Aboard the Edens Zero, a lonely boy with the ability to control gravity embarks on an adventure to meet the fabled space goddess known as Mother. More information on the series can be found in our Newsroom and sneak a peek at the trailer.
Family Reunion: Part 4 – NETFLIX KIDS & FAMILY
The McKellan's are continuing their extended reunion with more laughs, joy, and Black family magic. Download more production stills at our Media Center and check out the official trailer now.
Riverdale: Season 5 New Episodes – NETFLIX SERIES
As senior year comes to a close, Archie, Betty, Veronica, and Jughead navigate love, lust, and loyalty — and even more mystery and mayhem.
When a young girl, Mun, undergoes a corneal transplant to correct her blindness, she not only receives the gift of eyesight but second sight as well: She can now see ghosts.
A pregnant woman develops a newfound ability to see spirits — and is convinced one of them wants to enter the body of her unborn child.
While vacationing in Thailand, a group of teen friends summons up troublesome spirits using the 10 methods outlined in a mysterious book.
Date of Release 27/8/2021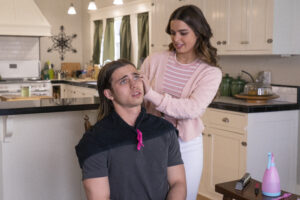 He's All That – NETFLIX FILM
He's All That reimagines the original plot of the 1999 teen classic She's All That. The contemporary story follows an influencer (Addison Rae) who accepts a challenge to turn the school's biggest loser (Tanner Buchanan) into prom king. Production stills and Key Art are up on the Media Center while the trailer is now live for your viewing pleasure.
I Heart Arlo – NETFLIX KIDS & FAMILY
Optimistic Arlo and his eclectic group of pals learn how to live together in a community, where everyone has their own idea of what's fun.
Titletown High – NETFLIX SERIES
A sports reality series chronicling the lives, both on and off the field, of members of the Valdosta High School football team. Check out the gallery of production stills on Media Center and catch the official trailer here.
Date of Release 29/8/2021
An earthquake with a magnitude of 6.0 shakes the state of Sabah, leaving a group of climbers on Mount Kinabalu in mortal peril.
Date of Release 31/8/2021
Good Girls: Season 4 – NETFLIX SERIES
Under the watchful eye of the Feds, Beth, Ruby, and Annie consider the perks and pitfalls of their work — all while Dean and Stan do the same.
Sparking Joy – NETFLIX SERIES
Global organization icon and author Marie Kondo is back to help people transform their homes while transforming their lives in surprising and emotional ways in the new Netflix series, Sparking Joy. Marie takes her life-changing method a step further to help three deserving businesses organize their workplace along with an emotional tidy up of one employee's life whether it's in the home, work, personal life and/or relationships. Viewers will also step into Marie's home to meet her family and get a glimpse into how she tidies up her daily life! Check out the Key Art on Media Center and read more about this new series on our Newsroom.
Untold – NETFLIX DOCUMENTARY
UNTOLD: Crime and Penalties: Directed by Chapman Way and Maclain Way, UNTOLD reveals the story of a misfit band of hockey players known as the Thrashers, who were taking orders from the teenage son of an alleged mob boss. Read more about this docuseries and access the production stills at the Media Center and do check out the official trailer for the docuseries here.
That's it for Netflix in late August. The Witcher Anime is the big highlighted but I'm sure there's something coming to the platform that you can get into.
---
Check This Out Next
---