The fourth iteration of Indonesia's competitive Yu Gi Oh! Duel Links tournament, TRUST 4th Anniversary League, is now open for sign-ups.
Fans of the mobile card game based on the Yu Gi Oh! TCG can sign up for the tournament until February 28th, ahead of the start of the event on the 3rd of March.
According to the organizers, players will be playing for a prize of over 1,000,000 Rupiah (RM286.95). However, they said that the prize money will only go up as more and more teams sign up for the tournament.
The TRUST 4th Anniversary League uses a format based off of Clan Wars, another widely popular tournament that's currently in its 7th iteration. It features 3 game modes, with Single Elimination Play-ins, as well as Double-Elimination Play-offs before leading into the Finals.
Those looking to put together teams for the TRUST 4th Anniversary League will need at least 5 other people, as the tournament will require a minimum number of 6 players, along with a maximum of 10 to participate in the event.
Yu Gi Oh Duel Links is the ideal format to hold a mobile e-sport tournament, thanks to its fundamentally faster playstyle compared to regular Yu Gi Oh. It incorporates smaller hand sizes and boards, meaning you get to the action that much faster.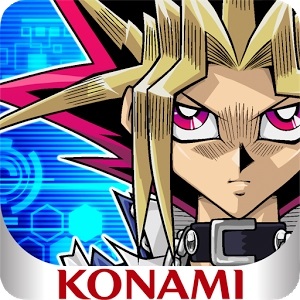 Yu-Gi-Oh! Duel Links
Android, iOS, Steam
Bring your passion to DUEL wherever you go and challenge to be the best of the best!