I remember following some of Shaman King back in the day, and have always wanted to properly get into it. With the new 2021 anime, that's yet another one on the never-ending backlog… whatever the case, Shaman King Funbari Chronicle is the mobile game that launched in Japan today, 9 December 2021. There's no need to dally any more, let's get into the impressions!
PRESENTATION
One of the earliest features known of the game is the "Mangatic Mode", the advertised blend of animatics and manga panels to "fully immerse players into the story". It really does look good, as conceptually simple as it is. The panels fade in and out as appropriate, with some animations to mimic motion, and actual anime cutscenes for some of the more dramatic action moments. Motion comics! The character specific "episodes" from their respective cards are done the same way.
The story is essentially fully voiced, with any random NPCs or super minor characters left silent. The game also features original characters who have their own names, personalities, and voices! "Koeru", for example, cannot be renamed, and he's your starting everyday guy wondering what mess he's gotten into with the Shaman Fights. Godspeed, lad.
In combat sections, the 3D models look impressive with their own style, throwing out attacks either with some summon, or up close and personal. I feel that they've translated the manga style well into the game, so props where its due. Naturally, characters with "Overburst" will have their animated cut-ins to throw out their ultimate move.
GAMEPLAY
At its core, Funbari Chronicle is a turn-based battle game, where you fight against waves of enemies you need to clear within a turn limit. Skills have their respective costs, consuming the bar under said skills. The typical elemental weakness chart is likewise present. Auto battle and double-speed is available from the start. I couldn't read to see if there was a way to turn off the Overburst animations.
Characters do not automatically level up after each battle, and their level is capped to your player level. Characters can be raised to 5-stars, while their parameters can be additionally enhanced with dupes up to 4 times. A character's skill levels also have to be trained separately, for each, as far as I can tell. A skill's level cap also increases with your account level. Besides those raw numbers, they can equip up to 2 Vision Cards, which can provide bonuses depending on who equips what. A low rarity card may work better than a high rarity one due to this.
Not all the "modes" have been implemented in the game just yet, besides being locked behind clearing certain story quests. Speaking of story quests, you can come across some that require you to field a specific character. Other than that, the functions are pretty easily understandable even if you don't know the language. Clear up those missions, go go. You can skip quests, but you need skip tickets.
GACHA
Last but not least, the gacha. The highest base rarity is 3-stars, rates going at 2% for characters, and 4% for Vision Cards. Individual rates are absolutely abysmal.
For the interest of rerolling, there's an in-build system for the first rigged roll to get you a 3-star character guaranteed. You can get multiple 3-stars, as in, I got one 3-star Vision Card and one 3-star character, but whether you can reroll multiple characters was not something I wanted to try my hand right now.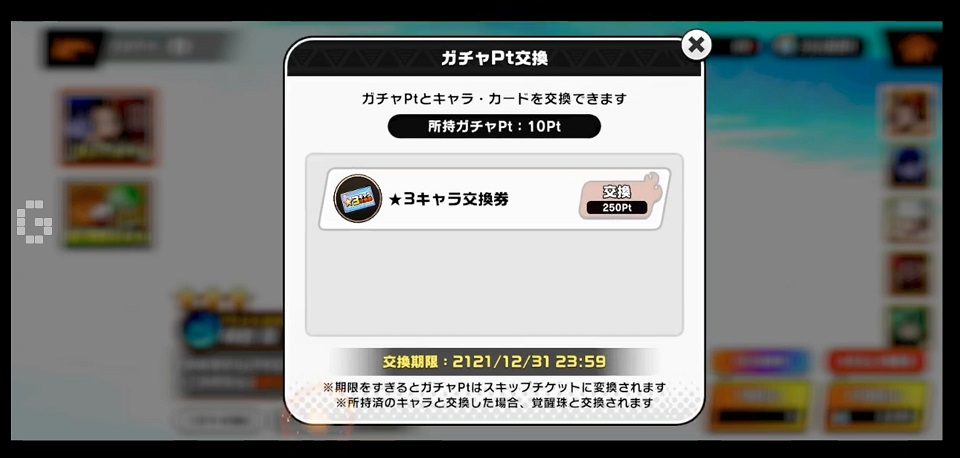 In the worst case scenario, there IS a "spark" system, at 250 draws. Interestingly, it appears to give a 3-star character selector ticket, rather than a selected pool, making for a much more flexible system.
CLOSING THOUGHTS
For style points alone, Funbari Chronicle is hands down one of the most gorgeous anime mobile game offerings. The art direction makes it feel like a proper labour of love, attached to a gacha game.
The actual gameplay being simple is hardly a bad point, but if you were hoping for something "more", then that might not be as satisfying. Whatever the case, though, I think this is worth trying, for that wonderful nostalgia.
---
Check This Out Next
---