In an epic comeback against veteran Mobile Legends team, Todak, RSG MY won 4-2 to become the new MPL Malaysia Season 7 champions.
RSG MY will be going home USD 25,000 richer as the winner of the competition. Playoffs MVP Ealtond "Lolealz" Rayner will also have a year's worth of McDonald's, a prize that the athlete is eagerly looking forward to.
In a press conference, the team expressed their feelings of excitement and gratitude over the victory. When asked about the hardest team they faced during the competition, their collective answer was Todak, due to their unpredictability in drafting.
According to RSG MY's Herwin "Rush" Baharuddin:
"We're thrilled to be the winners of MPL Malaysia Season 7. This is a new hallmark for us, and a culmination of our hard work and effort as esports players. We'd like to thank our fans and supporters for believing and helping us this far, and we hope to perform well for the upcoming Mobile Legends: Bang Bang Southeast Asia Cup (MSC)."
YB Datuk Seri Reezal Merican Bin Naina Merican, Minister of Youth and Sports expressed his thoughts on the esports tournament:
"I am extremely proud of RSG MY's immense success for MPL Malaysia. The competition serves as a good launchpad and battleground for new or experienced players to benefit and excel in esports, and fulfil their potential."
In compliance with the movement control order (MCO) regulation, the online playoffs were organised by MOONTON Games and presented by McDelivery, and Official Digital Telco Yoodo. The tournament set a new viewing record of 111,190 peak concurrent views.
Beyond MPL MY Season 7, RSG MY and TODAK will clash again in MSC 2021, held from 7 – 13 June. For more details, visit: https://my.mpl.mobilelegends.com/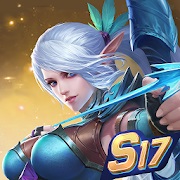 Mobile Legends: Bang Bang
Android, iOS
Join your friends in a brand new 5v5 MOBA showdown against real human opponents, Mobile Legends: Bang Bang! Choose your favorite heroes and build the perfect team with your comrades-in-arms! 10-second matchmaking, 10-minute battles. Laning, jungling, tower rushing, team battles, all the fun of PC MOBAs and action games in the palm of your hand! Feed your eSports spirit!