Netflix debuted a new trailer for Resident Evil Infinite Darkness today, letting fans get more of a glimpse into the upcoming CG show featuring Resident Evil 2 characters Leon Kennedy and Claire Redfiel, ahead of the series July release date.
The new trailer also shows the President of the United States, aka Ashley's father from Resident Evil 4. We also get shots of zombies in the series, who appear to have attacked the White House.
Netflix also released a Q&A with Series director Eiichiro Hasumi and composer Yugo Kanno, talking about working on a series that turns 25 this year.
"Being involved in a work with such a long history and so many fans gave me more joy than it did pressure. I was supported by the amazing staff during my first attempt at a full CG anime. I am so appreciative of their efforts and truly feel that they dragged me across the finish line", said Hasumi.
"While this is a full CG anime, I strove to adjust the camerawork and lighting atmosphere to resemble the live-action filming I usually do to instill this work with a sense of realism. Since the characters are loved by many people, we ensured that our depiction of them does not betray the fans' expectations. It was also reassuring that the motion capture actors and voice actors were the cast that play Leon and Claire", he continues.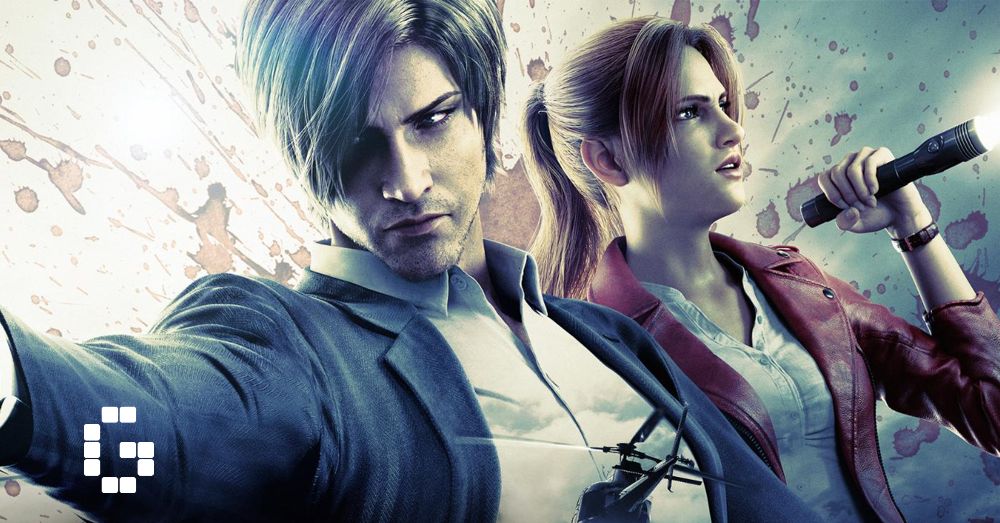 Both Leon and Claire are big recurring characters in the Resident Evil franchise, with Leon returning in games like the widely popular Resident Evil 4, as well as Resident Evil: Vendetta. Hasumi explained how he wanted the two fan-favorite characters to come off in Infinite Darkness:
"Leaning on a suggestion from the Executive Producer Kobayashi, we decided to portray Leon as a somewhat cynical character in contrast to Claire. These events take place in 2006, between the time he was a young man filled with a sense of justice and 2014, when he had become slightly fatigued by the endless fighting as depicted in Resident Evil: Vendetta.The suit Leon wears is important as it symbolizes this position. I was impressed because he looks cool even in formal attire", he says.
Yugo Kanno, who was responsible for the series' score, says that he made sure to do his homework in creating something that would feel a part of the Resident Evil universe.
"Since this is an internationally popular series, I watched the previous Resident Evil titles and inherited the spirit of the many people who worked on them, and took on the challenge of creating a new atmosphere through trial-and-error. I was keenly aware that this work would be released on Netflix, so I focused on the scale of a Hollywood film so that overseas viewers could also enjoy this", he says.
"During my conversations with Director Hasumi for the demo music for the first trailer, I realized that even though this was a work of horror, it isn't typical of Resident Evil to rely too much on music to scare. However, it has to be scary too, so I worked on striking that balance for the music through trial-and-error while sharing the demo music with him", he continued.
Despite composing for a CG anime, Kanno says the process ended up not being all that different for him.
"Since I received the same detailed instructions as usual from Director Hasumi, including the exact impression and way he wanted to show the visuals, I was not particularly conscious of the fact this was an animation during its production. In fact, it feels like I am only now realizing that this is an animated series. (laughs)"
The trailer was also shown off during the earlier Resident Evil Showcase, as part of the celebrations for the series' 25th anniversary.