Square Enix has just announced that their upcoming mobile game title "Ranbu Sangokushi Rumble" as the game releases on 16 November for both Android and iOS devices.
Ranbu Sangokushi Rumble Overview
The game is the upcoming mobile phone title of the "Sangokushi Ranbu" series, which has over 2,500,000 downloads in Japan domestically. The game combines elements from both tower defense and hero collection systems, and features exquisite artwork from various popular web artists. The stunning 3D graphics are also the highlight of the game.
Pre-registration Rewards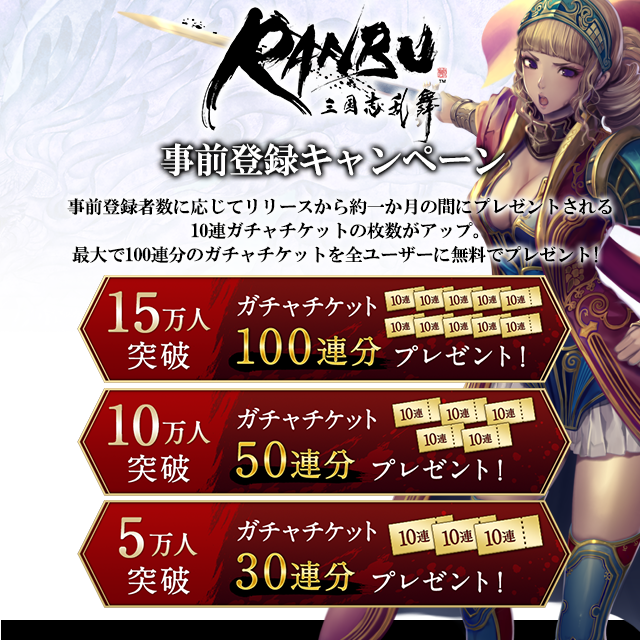 To those who are interested, players can now pre-register the game via mail, following the official Twitter or LINE. All players will be able to obtain a whopping 100 times gacha draws when the pre-registration reaches 150,000. The pre-registration details can be found over here: