With tonight's launch of the Xiaomi Mi 11, the newest 5G platform chipset, the Qualcomm Snapdragon 888 5G will also finally make landfall in Malaysia.
With that in mind, here's some of what you can expect from the newest top-of-the-line chipset from Qualcomm:
Triple ISP For Better Video
The chipset will allow phones to have better photo and video quality, thanks to the Qualcomm Spectra 580 Triple Image Signal Processor (ISP). Phones using this chipset can record a variety of footage from up to 120 fps burst shots, to 60fps 4K video to even 30fps 8K video for the absolute film buffs out there. Normally processing 8K video would be a hard task for most devices, but thanks to the three separate ISPs in the Qualcomm Snapdragon 888 that's all a thing of the past.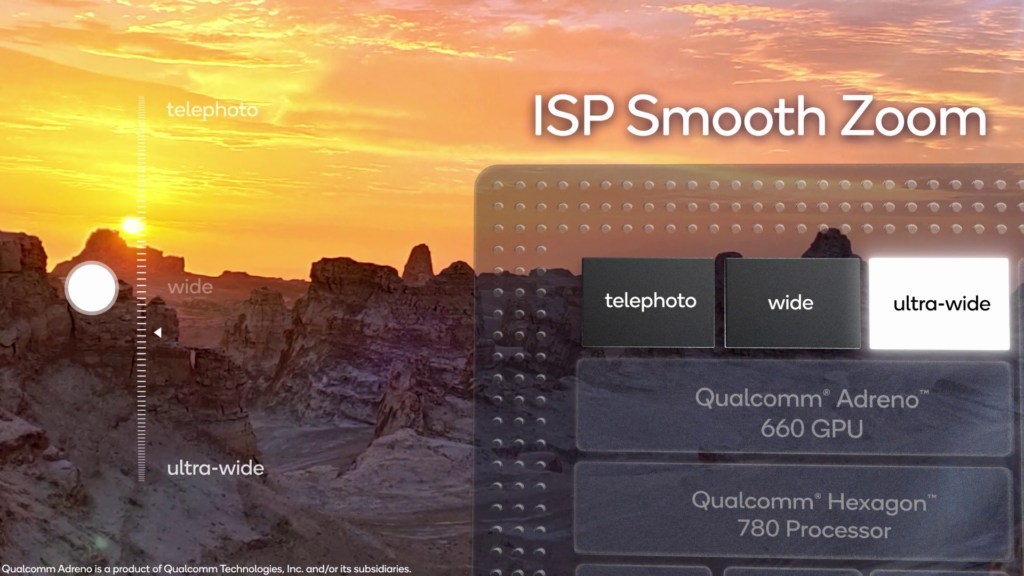 On top of that, the chipset allows for Computational HDR, meaning your videos can have even better color and contrast despite being recorded on your phone. It also opens up the door to various effects for your footage such as Magic Zoom, Slow Shutter, Time Freeze and others.
Low Light Photography
It's not all about video, either. With the Qualcomm Spectra 580, the chipset enables users to take amazing low-light photos, letting you extract details from even the most dimly lit rooms. This also allows a new Night Video mode as well, letting you take timelapses even when it's dark out.
Gaming Better And More Efficiently
Of course, readers of this site would also want to know what the new Snapdragon means for gaming. According to Qualcomm, it uses the full quite of Qualcomm Snapdragon Elite Gaming, allowing for higher-fidelity visuals, Variable-Rate Shading as well as more responsive touch controls, making sure you can play even the most fast and intense levels of games.
How Variable-Rate Shading works is that the chip identifies which parts in a scene are less detailed, therefore requiring less resources to render. For example, skies in 3D shots tend to be less detailed and static images, meaning you could get away with rendering it in less detail so you could commit more resources to rendering a more detailed character moving on-screen.
As for the faster touch controls, they use Qualcomm Game Quick Touch to afford more responsive controls, at vastly improved rates compared to previous generations. This works even at higher framerates, meaning even the most high-performing devices will see some benefit from the futuristic chipset.
Overall Performance
Aside from its specialist features, the new chipset will see a larger boost in overall performance for phones. The Qualcomm Adreno 660 GPU gives you 35% faster graphics rendering, while the Qualcomm Kryo 680 CPU makes sure that handling multiple tasks is but a breeze, all without burning out your battery.
The Qualcomm Snapdragon 888 will be available in Malaysia with the Xiaomi Mi 11, bringing AI-enhanced performance and better features to mobile devices.