And so, the new generation begins (in our office, anyways). We've got our hands on the PS5, and we've got all the details of what comes in this impressive console.
You can get your own PS5 Physical Edition for RM2299, or the discless Digital Edition for RM 11869
PS5 Physical Edition
Of course, it would be insane to start without the meat of the box. The latest Playstation is a large one, and comes with USB ports, as well as a single USB type-C and Ethernet port.
When you look at it a lot closer, you'll also notice that it does still have a power button, but it's the same color as the black glossy center of the console, so you'll probably want to be very careful while looking for it if you don't like unsightly smudges.
Of course, you didn't just come here for up close shots of it, Here it is in the light, as well as in the dark.
DualSense Controller
For the past month we've all read about how great the new Dualsense controller is. It's got haptic feedback running all along the controller, as well as adaptive triggers and a built-in microphone. It also feels really good in our hands, too.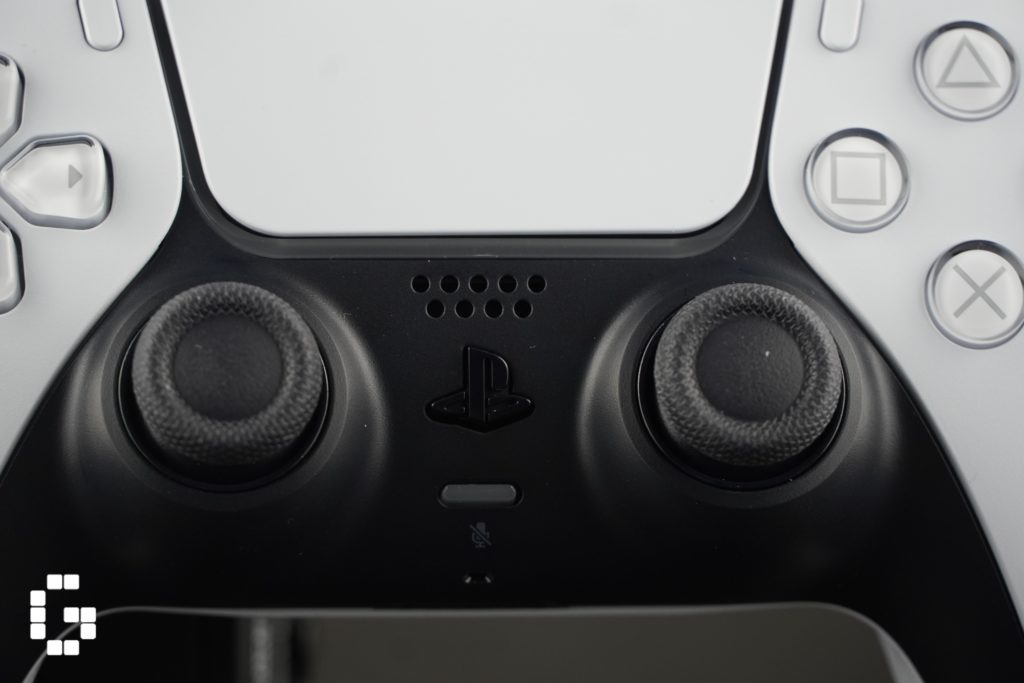 It's also got the same thumbsticks as the Dualshock 4, so you won't have to worry about a return to the PS3's knobby sticks. Though good thumbsticks are far from the only non-advertised impressive thing on this controller. Take a look at the surface of it:
It's covered in little Playstation logos, that feel great to the touch.
HDMI 2.1 Cable
One of the most understated parts of the PS5 is the new HDMI 2.1 cable for the PS5. While it works with your standard HDMI 2.0 slot, using it with a 2.1 enabled display means up to 8K resolution, as well as improved framerates.
Stand
This stand is important for keeping your PS5 in its vertical positioning. If you've got the vertical space, that is. Admittedly, the PS5 does look a lot better in its vertical setup, so you'll want to make good use of this.
You can also use this for the console's horizontal setup too, however, here it is in action: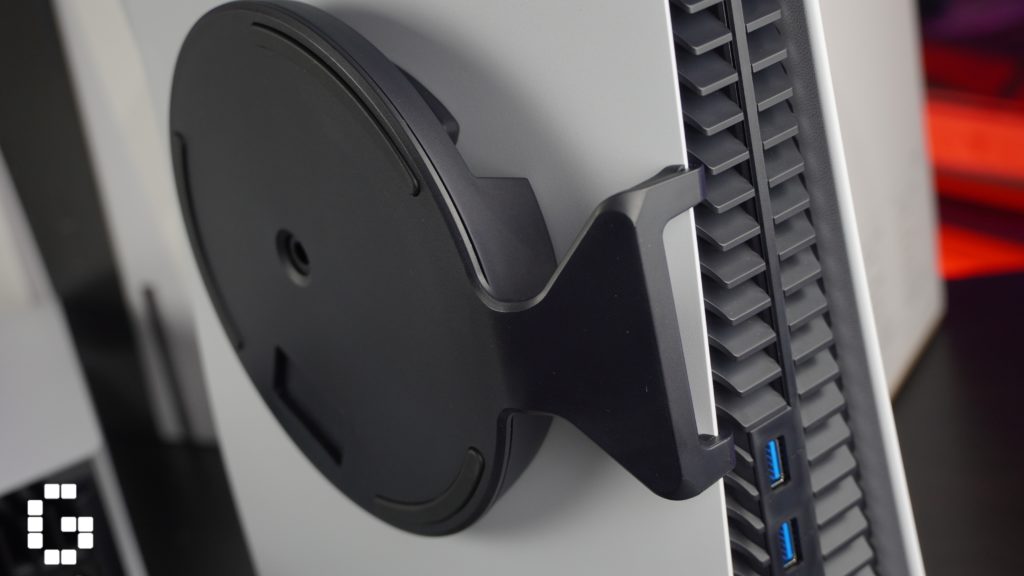 ---
So that's the PS5 in all its very hefty glory. For those of you who didn't get a pre-order in time, don't worry as more stock will arrive eventually. It's literally day one of the PS5's launch in Malaysia, so don't go throwing your wallet at scalpers just because you feel left out.
---
Check This Out Next
---