Pokemon Unite has been announced at Pokemon Presents, developed by Timi Studio, a subsidiary of Tencent Games. It basically works like a MOBA, but with a Pokemon theme. Players will be able to battle 5 on 5 and capture wild Pokemon, which they will bring towards goal areas on the map in order to score.
Pokemon do not have any type advantages in this game, but the Pokemon will have their own movesets. Levelling up will allow you to choose your skills, so each person can be using a different skill at the same level and Pokemon. At a high enough level, your Pokemon will also evolve. "Unite Skills" are new and unique to this title, acting as "ultimate skills". The skills used in the presentation do not appear to have mana costs, solely relying on cooldowns.
Goal areas on your side will heal you up, and points earned will be doubled towards the last 2 minutes of a match for that high stakes feeling. If you get knocked out, you'll return after a while, like typical MOBAs. In this game, defeating your enemy is much less important. Instead, you'll need to capture Pokemon to score in the goal areas.
You can be interrupted as you're trying to score in the goal areas. Your opponent's goal areas can be captured by you too, and doing so can remove a source of healing from them, and force them back to base.
There is levelling up, with certain Pokemon entering battle in their "base" form (Pikachu appears to be an exception, by starting battle as Pikachu and not Pichu). The Pokemon don't appear to have the same level requirement to evolve.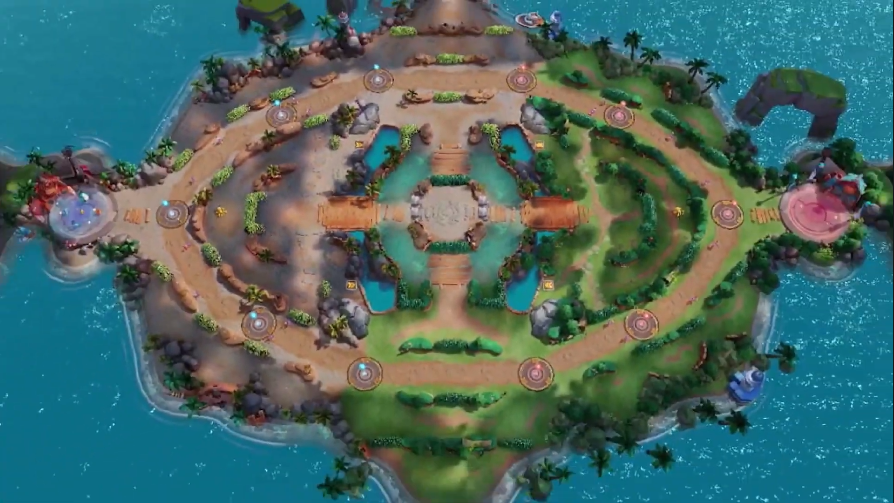 Cross play will be available, between the Nintendo Switch and mobile devices. The game will be free to start, with in-app purchases offered. No information was provided on how to unlock more Pokemon, which may be purchasable, as well as presumably cosmetics in some form if we are to follow general conventions. More will be revealed in the future, whenever that will be.
The Pokemon revealed to be playable so far are:
Venusaur
Charizard
Blastoise
Pikachu
Clefable
Machamp
Gengar
Snorlax
Lucario
Talonflame
So… did anyone expect Pokemon Unite to be a MOBA title? Stay tuned.